An IPS officer's domain is not restricted to only police activities. It is more than just that as they also deal with traffic management, drug trafficking, terrorist activities and other such areas. For becoming an IPS officer you need to have a will to serve the society.
While most who take up the civil service exams are inclined towards the IAS, there is no dearth of such candidates who want to enter the Indian Police Force. The work of an IPS officer sometimes also involves working in areas which are normally the domain of an IAS officer. This means, an IPS officer has vast powers. If you are dreaming of becoming an IPS officer, rate yourself on a few pointers –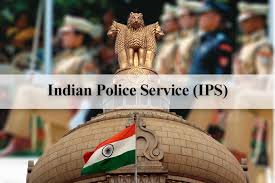 Hard work: This is a basic pre-requisite for taking up the toughest examination of the country. After clearing the examination process, you are required to work hard in your area to maintain law & order. A strong will power and determination help you overcome difficult situations that an IPS officer deals with almost every day.
Dealing with tough situations: Terrorist activities, crime against women, corporate crimes, crimes against children and much more ensures that an IPS officer is busy 24×7. It is not easy to handle such situations daily and one requires being mentally tough to take the best possible course of action.
Quick decision making: There are umpteen situations that require quick yet right decisions. An IPS officer should be capable of taking the best decisions even in tough circumstances.
 Sensitive to public: An IPS officer is a public servant and therefore, should always keep them first. Whatever be the situation, his actions should be such that do not harm the public. Their needs to be topmost for an IPS officer.
Physical fitness: Despite all that an IPS officer does, he needs to keep himself fit as his job requires him to be in the best physical health.
A sound mind and fit body is what will take you to your goal. Being an IPS officer is a tough job. So if you want to wear that uniform, prepare yourself well for the job.
Comments
comments