Introduction
'Drishti' is a group of many ventures related to the field of education. Our most prestigious venture is the institute Drishti IAS 'Drishti: The Vision' which provides guidance to aspirants preparing for the Civil Services Examination.
'Drishti Publications' is our second major venture and it publishes the monthly magazine 'Drishti Current Affairs Today' in Hindi and English along with many other useful books for Civil Services Examination.
'Drishti Media', our latest venture, is an emerging platform, through which new educational experiments are being done in the audio-visual format for the preparation of Civil Services Examination. For more click here.
Drishti IAS Overview
'Drishti The Vision' was founded on 1st November 1999. Since then, we have been one of the top choices for preparing for the UPSC Civil Services Examination (CSE).
In recent years, and especially in the Hindi medium, there have been more than a thousand selections from Drishti IAS. We, therefore, believe that students who follow our methods and work hard on our scientifically designed schedules shall achieve success in this examination. With this goal in mind, we have finally decided to design, develop and prepare a one-of-a-kind course for English medium aspirants.
Another reason for launching our English medium course is to fill a void in the UPSC coaching community. This void, as described by many of the aspirants, is that of a well-structured and intensive classroom programme. Aspirants want a classroom programme that gradually takes them from the very basics of a subject to the level needed for UPSC CSE. They also need classroom programmes that do not burden them to the extent of them being not able to maintain their own study time.
For more details click here.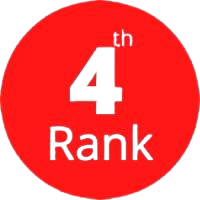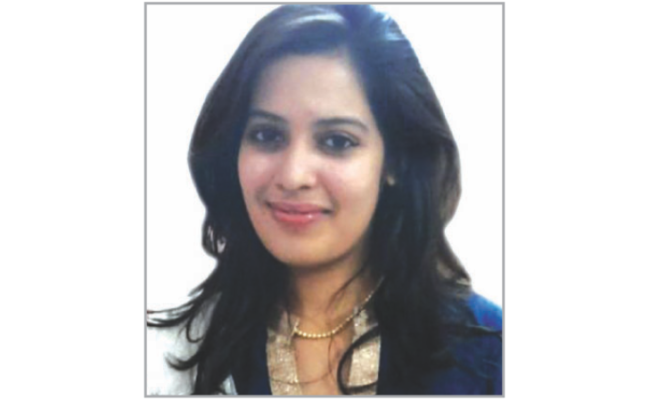 Vallari Mahendra Gaikwad (2017)
Drishti IAS Speciality
Distance Learning Program
Drishti IAS Speciality
Distance Learning Program
Why Drishti IAS?
The Civil Service Examination (CSE) is considered to be one of the toughest exams, owing to the vast and dynamic nature of its syllabus. It is a challenge for any student to prepare this syllabus and to ensure that they get their names on the final list of selected candidates.
We, at Drishti IAS, want to accept this challenge and work with students in such a way that they clear the exam within a limited time. This is also why our holistic academic programme is designed to address most of the problems faced by UPSC aspirants.
Drishti IAS approach for General Studies (GS)
We realise the importance of GS and hold the view that it should be prepared at depth and in great detail. Moreover, the nature of questions asked in GS these days is such that only selective study cannot help. This is why we have planned our GS Preliminary and Main batches for 15 months.
Apart from this, we also believe that the preparation for Preliminary and Main Exam should be carried out together because a lot of the topics overlap. The fundamental difference is that in Preliminary exam the correct answer has to be chosen from the given options, while in the Main Exam various aspects related to a topic has to be written as essay type answers. For more click here.
Drishti IAS Faculty Members
The biggest strength at Drishti IAS is our faculty members who are driven by excellence. In order to maintain this excellence, we have deliberately kept the procedure for selection of teachers very very stringent.
Teachers are appointed only when they clear a multi-stage selection process. Also, subject experts for each section of General Studies are appointed only when such experts have displayed a thorough understanding and depth of knowledge in their respective subjects. Subject experts also need to demonstrate that they have outstanding presentation skills before getting selected. For more click here.
Drishti IAS follows a unique teaching methodology which sets us apart from the rest.
UPSC Prelims
Drishti – UPSC CSP (2021) Test arrangement will deliberately furnish its understudies with an inside and out the inclusion of the prospectus and experimentally planned amendment plans covering the whole static and current bits (on various occasions). With the assistance of direction, we mean to ensure that our understudies are test preparation, with all the abilities and instruments expected to deal with any unexpected UPSC tosses at them. For more click here.
UPSC Mains
We at Drishti IAS, have been noticing patterns of the Mains test for over 10 years now. To start with, our ability lies in outlining Mains addresses that hold fast to the UPSC standard as well as assist wannabes with covering the better piece of the prospectus in a comprehensive way. Second, we have created significant mastery in assessing the appropriate responses that you compose and in giving important input. You can utilize this input to improve your answer composing inside a brief timeframe. For more click here.
What People Say About Drishti IAS?
Reviews
Drishti ias coaching is one of the best coaching. Pleasant environment and having good staff. Vikas divyakriti Sir is the best teacher for Hindi literature, Ethics and so on …..
It is pretty good place I'm learning very well and ethics by Divyakirti sir ohh my god .. I mean you will totally understand what is the meaning of ethics and Morality. he is very good sir,One of the best sir in India in my opinion. I'm from foundation 35 and one more think ….
in the begging of the lockdown I thought I made a mistake to get an admission in Drishti but then Drishti lunch it's own app And it was a such adorable experience for me to Lauren all subject ( polity, ethics, sci. &tec ) at my home.
thank you very much to provide us that kind of faculty to study which we never expected
aging thanx to all Drishti teem.
I subscribed to their monthly magazines, never gets on time. They don't even send postal ID for tracking. Phone number never works, if it works No one lift the phone. Please don't subscribe to this magazine ever. Poor service
Drishti is the best institution for UPSC preparation for hindi medium students. They provide best quality study material along with better learning environment in the class with best in class teachers under the guidance of Dr.Vikas Divyakriti sir.
Drishti the vision is best among all.it provides depth knowledge in very concise manner and at the same time it is up to the mark.so I request every one to join Drishti.
Drishti the vision has a perfect team of mentors which is a extreme necessity of the exam. So devoted institute.
Dear, this is my personal thinking about दृष्टि IAS :
100% Private industry.
Treat like MNC.. . And I think for UPSC this is not needed.
Exxxxtra material makes you confuse and that matter covers all things but it is tough to extract the real things which is needed for UPSC.
They don't focus on basic books like NCERT and ECO SURVEY.
TEST AND AND EXTRA CURRICULUM ACTIVITIES ARE baseless and it will not help you any level.
POSITIVE – GOOD PHYSICAL ENVIRONMENT, clean and proper settle desk and table, fee payment, matter and other things ( JUST LIKE MNC)
SORRY FOR MY GRAMMAR MISTAKES AND THINGS WHICH IS NOT FARE.
SURELY, MY PRESENTATION IS not attractive but you will feel that I m right after digging the info about DRISTI IAS.
Drishti IAS Hindi medium notes is good for the IAS students. Those student are strong in Hindi and they want prepare IAS exam in Hindi They should study Drishti IAS notes. Drishti IAS has a long experience about IAS examination.
For IAS exam notes in Hindi medium, Drishti IAS coaching notes is best exam notes. This thing proves that a large number of students who prepare IAS examination they like read Drishti IAS coaching notes.
Frequently Asked Question