About JP IAS Academy-UPSC Coaching Institute in Bhopal
JP IAS Academy is one of the well-known institutes in Bhopal. They provide the student with personalized guidance and mentoring feedback regularly. Teachers of JP IAS Academy are an expert in their particular domain. They provide the latest in technology so that students get the best learning platform to do best in their competitive exams.
JP IAS Academy was established in 2010 founded by MR. PRINCE PUNJABI. They continuously emphasize the latest exam pattern the updated study material and regular tests in both online and offline modes. The teachers of the JP institute make the study easier for the students so that they get the content easily.
JP IAS Academy result of the last five years in competitive exams more than 31650 students of JP institute have successfully entered the government sector with the help of our training & guidance program.
Official Website of JP IAS Academy
Details of JP IAS Academy- IAS Coaching Institute in Bhopal
| | |
| --- | --- |
| Detail | Rating out of 10 |
| Batch Strength | 9 |
| Faculty | 9 |
| Past Year Results | 8 |
| Infrastructure | 5 |
| Fees | 4 |
Benefits of JP IAS Academy, Bhopal
Excellent teaching skills
Offer 2 days demo classes
They provide library and practice room for students
Demerits of JP IAS Academy, Bhopal
Infrastructure is not so good
No shortcut tricks
Student Testimonials of JP IAS Academy Bhopal
One of the best institute in bhopal for MPPSC, MPSI, SSC, RAILWAYS and other competitive exams. This institute has experienced faculties with excellent teaching skills. It provides a library and a practice room for students. All students are given personal attention in classrooms. It offers 2 days demo class, If any one is interested.
SHUBHAM KUMAR RAJA
Our opinion is based on research conducted by our team and at the end of the day, aspirants are entitled to their own opinion.
IAS Exam Success Ratio Trends: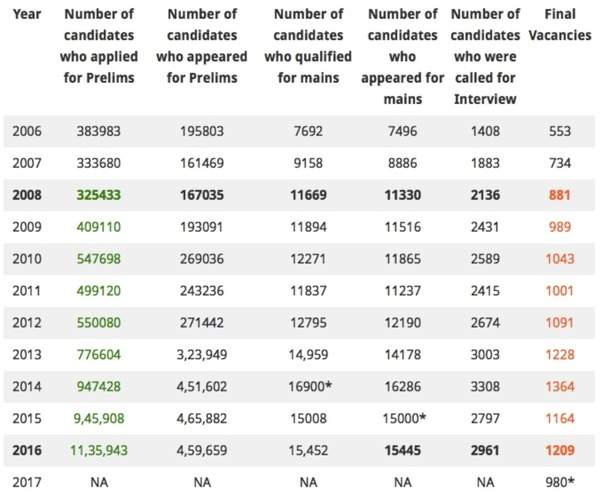 Check Out List of Other Top IAS Coaching Institutes in Various Cities