Artificial Intelligence?
It is a term which means building machines which are intelligent!
Artificial intelligence which is denoted as AI is the study that receives percepts from the environment and performs the necessary actions.
It is a wide-ranging branch of computer science subject which is concerned with building the smart machines that are capable of performing different tasks!
AI is a system able to perform all the tasks that mainly require human intelligence to be completed.
Many of these artificial intelligence systems are mostly powered by machine learning whereas, some of them are powered by deep learning, and also, some of them are powered by very boring things like rules!
There are many training institutes of artificial intelligence all over the world.
Top 7 artificial intelligence training institutes in Chandigarh are listed below!
TIPS TO HELP YOU CHOOSE FROM THE TOP 7 ARTIFICIAL INTELLIGENCE INSTITUTES IN CHANDIGARH
There are some important factors that contribute to choosing the Best training Institute in Chandigarh among all the listed options.
Fees:
Most of the training institutes in Chandigarh charge a big amount of fee.
But, they are not able to deliver good results.
Also, the institutes in Chandigarh, mentioned below are on top spot lists, the reason being their good return investment for a student.
Location:
This is again a very big factor when it comes to most of the students who come from different states to learn the topic of artificial intelligence!
All the Chandigarh training institutes in our Top 7 training institutes of artificial intelligence are accessible by all means of transport like buses and trains in every area.
Hence, the location factor is the most important when it comes to training centres in a particular area.
Faculties:
Experienced Faculties, understand any particular subject in detail better than anyone else.
Besides, these faculties understand the importance of each and every subject in AI.
For instance, top methods are used by all the experienced teachers in Chandigarh because it helps all the students to gain extra knowledge over other competitors in every state!
Rank 1: Codec Networks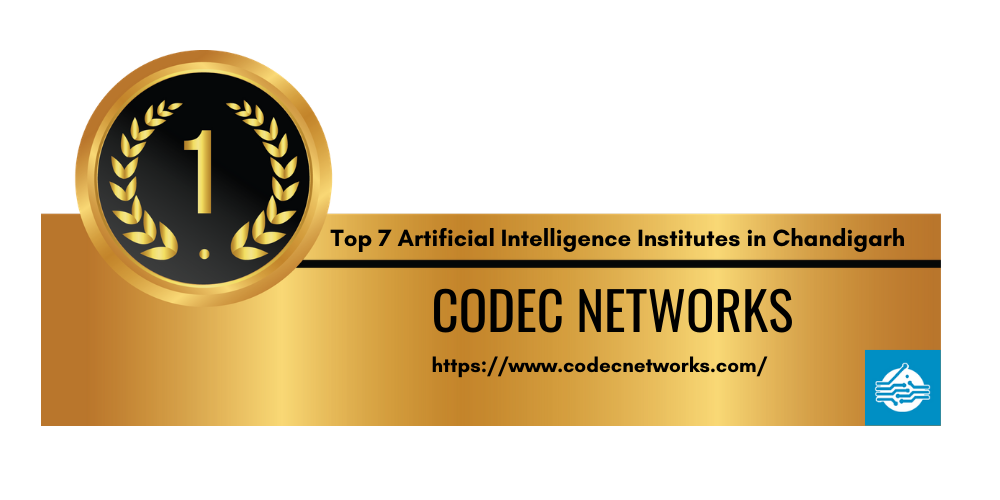 Codec Networks training institute is one of the top 7 institutes in Chandigarh for the subject of Artificial Intelligence!
Firstly, it has a response rate of 73% in the whole state.
Also, this network trains all the candidates with the right knowledge of the latest technology, hands-on technical experience, and also, groom them with the knowledge of leadership also the personality traits.
This institute has the best-experienced teaching staff with high qualifications.
Likewise, it delivers the best results along with a very less course fee as compared to the other training institutes.
This location can be accessed by almost all means of transport making it convenient for the student to attend the lectures on time.
Contact:
mktg@codecnetworks.com
http://www.codecnetworks.com/
Rank 2: Technolearn Training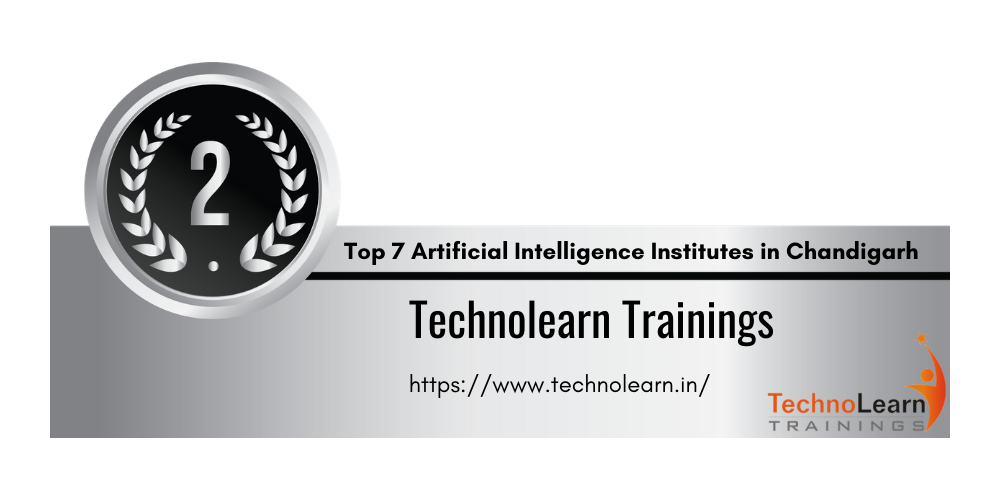 Technolearn Training is one of the famous and the best training institutes in Chandigarh.
Likewise, this Training is a leader in professional skill development and integrated talent management in artificial intelligence.
Also, they aim to provide an excellent training experience at a minimum fee possible.
Also, they provide industry-oriented, professional skill development, and inbuilt talent management for the students.
For instance, industry-specific certifications, tools, and learning-by-doing activities form a very integral part of every program of this institute!
Contact:
info.technolearn@gmail.com
http://www.technolearn.in/
Rank 3: Mapping Skills Technology
Mapping Skills Technology has 83% response in total.
This institute has a total of 3 years of experience.
Learning needs resources, and hence, the team at Mapping Skills is aware that to gain perfect knowledge you need comprehensive resources.
They can assure you the top quality Infrastructure that will surely help to create an environment encouraging you to learn in detail.
Also, they also have a physical and digital library which includes the artificial intelligence knowledgeable content.
Contact:
9th Floor, Tradex Tower-II, B-4, Alpha Commercial Belt, Sec. Alpha-1, Gr. Noida, U.P.-201306, Alpha I, Greater Noida, Alpha II, Greater Noida – 201306
Shalini@mappingskills.com
http://www.mappingskills.com/
Rank 4: 9i Technology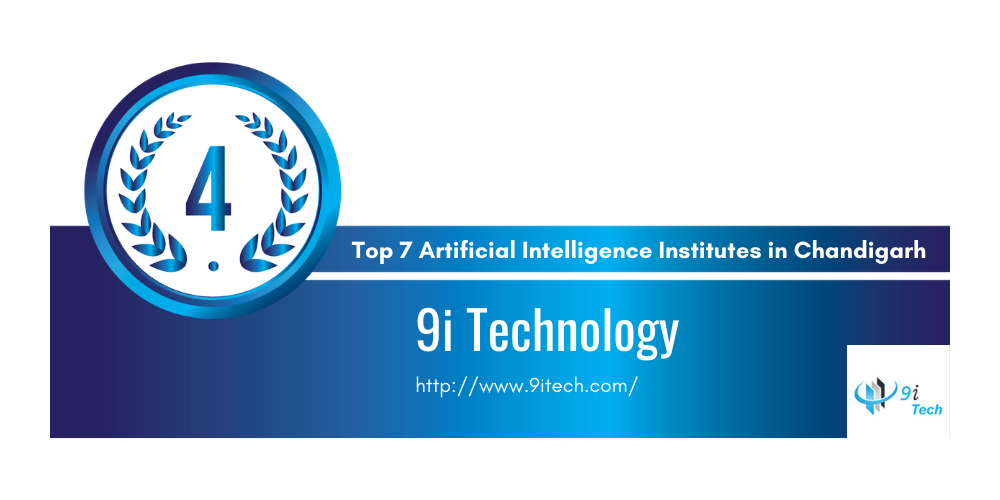 9i Technology is a very popular training institute of artificial intelligence in Chandigarh!
Their staff includes learners, teachers, and also very high-end professionals with a wide range of experiences in education, technology, finance, and design.
Also, the trainers are very professional and experienced which helps the students to gain proper knowledge.
This is a training Institution which is only for the interested students for the course of artificial intelligence.
Contact:
Sector 34A, Chandigarh
http://www.9itech.com/
Rank 5: Piford Technology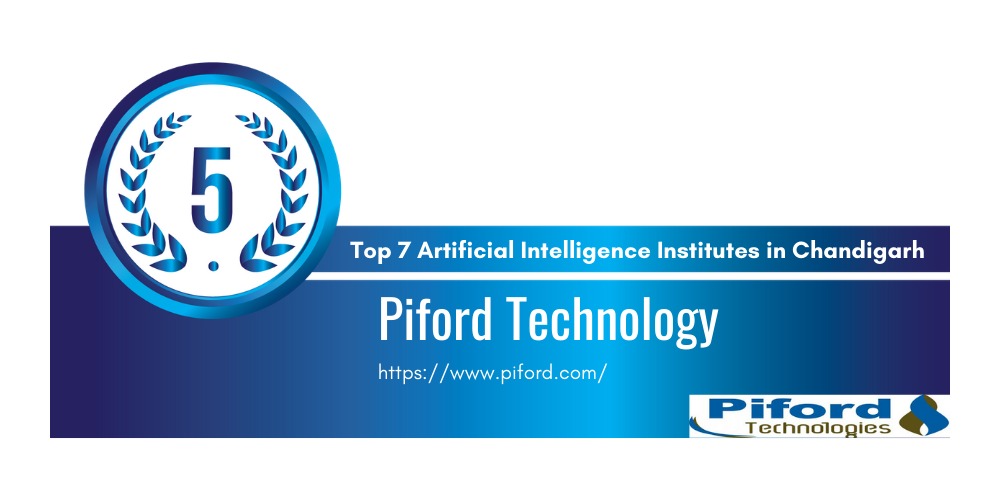 Piford Technology is also one of the top 7 training institutes in artificial intelligence in Chandigarh.
This institute has a lot of experienced faculties in various subjects related to artificial intelligence.
Also, this training institute is located in such a place where it can be accessed very using any mode of transport.
It gives the best results.
Also, the fees they take is also less as compared to other training institutes.
Contact:
IT C-7, KMG Tower, 2nd Floor, IT Park, Sector-67, Mohali, S.A.S. Nagar, S.A.S. Nagar, Chandigarh – 160055
http://www.piford.com/
Rank 6: JK SoftTech Solutions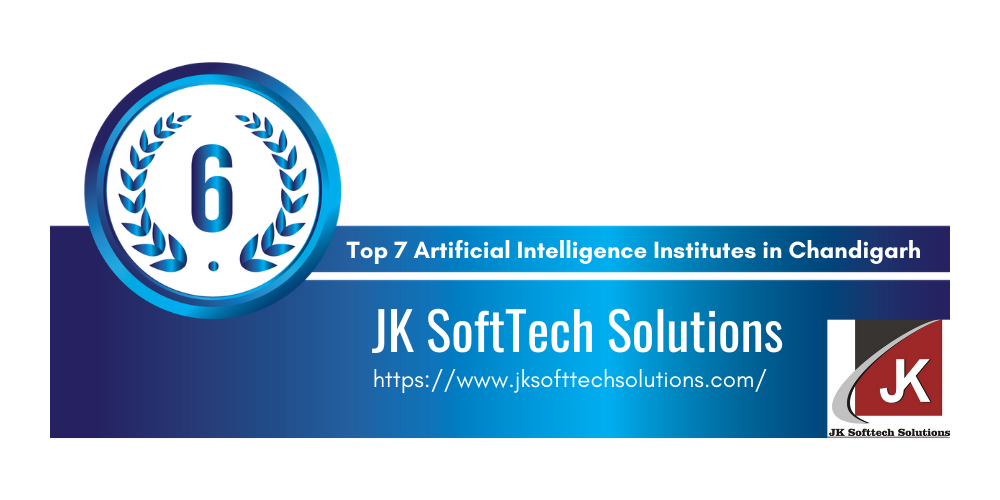 JK SoftTech Solutions is a Professional Industrial Training Institute that is specialized in software technologies and also internet marketing training in Chandigarh.
Besides, they provide free career counseling in software technologies and the best industrial training in many fields which includes artificial intelligence!
Also, their faculty is what will impress all the students the most.
They have the best-experienced trainers for the students in all the subjects.
For instance, the prime objective is mainly to ensure that no student leaves the training premises dissatisfied.
They guarantee that they take into consideration, all the queries related to the technical courses.
Also, these training institutes are the locations where they assist all the students to find job placements according to their profiles in artificial intelligence.
Contact:
SCO 80-81-82, Top Floor, Sector 17, Chandigarh – 160017
Landmark: NEAR  Deepak Radios
http://www.jksofttechsolutions.com/
Rank 7: Learn X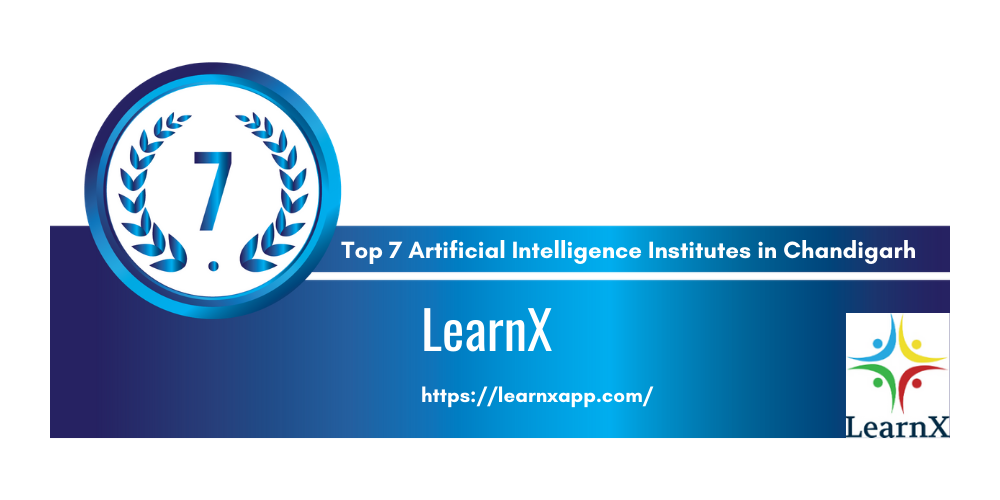 LearnX is one of the top 7 institutes in the state of Chandigarh for the course of Artificial Intelligence!
Also, the global team of this institution is very passionate about what they do for their training process.
They are learners, teachers, and also high-end professionals with a very wide range of experiences in education, technology, finance, and design.
This is a training Institution for the interested students for the course of artificial intelligence.
Their team wants to create a global community of people that teach each other and learn from each other in detail.
United by the mission to create a timeless and also a universal learning ecosystem, they work together to make an impact in their global community.
Their institution has experienced faculty to give out the best result for the students.
Contact:
987, Sector-45, Burail, Chandigarh – 160047
https://learnxapp.com/
Learn Artificial Intelligence
Learn Artificial Intelligence with WAC
Other Skills in Demand