Top 7 CAT Coaching Institutes in Mumbai for IIM Admission 2018-19
The following article is a list of Top CAT Coaching Institutes in Mumbai that we have compiled so that while making a decision, you have a good insight into which institute you should opt for.
Harbouring dreams of pursuing a management degree from a prestigious B-school? Let's see, the thought uppermost in an MBA aspirant is how to breeze through CAT. Remember just taking the competitive exam is not enough. You need to ace it and score a high percentile. No mean task but wait, it is doable. The right approach, a consistent study plan, correct strategies and valuable guidance from experts, can help fulfill your goal and attain success.
What Is CAT?
For starters let's get some insight into CAT and what it entails. The Common Admission Test (CAT) is a mandatory entrance exam taken by students desiring enrollment in the Master of Business Administration (MBA) program offered by the coveted Indian Institute of Management (IIM's) and other popular B-schools such as MDI, NITIE, SPJIMR and FMS to name a few.
Applicants must have a Bachelor's degree with at least 50 per cent marks or equivalent CGPA (45 per cent for SC, ST, PWD and DA categories). Candidates whose final year results are in the pipeline but have completed all years/semesters and other related requirements of their degree course are also eligible to apply.
The online entrance exam (180 minutes) that is held in Oct/Nov every year has no set pattern. The CAT generally comprises of three sections namely Quantitative Aptitude (QA), Data Interpretation and Logical Reasoning (DILR) and 'Verbal Ability and Reading Comprehension (VARC). Negative marking is applicable. It's important to note that cracking the written exam is not the only criteria for admission. Selection is on the basis of an aspirant's performance in written test, group discussions and personal interview round.
To cut a long story short, CAT is tough and aspirants need to be on their toes. The minimum cut-off score is anywhere between 99.7-99.9 percentile. With lakhs participating in CAT each year, the competition is fierce which makes scoring a high percentile extremely tough. Preparation is the keyword which can make a huge difference. This is where coaching centers step in. They play a crucial role in adding value to CAT preparation. Thanks to their expertise in the domain, a thorough understanding of the core concepts, the institutes can give the students an extra edge.
Given that Mumbai is flooded with CAT preparatory centers the selection process can become a tad perplexing.
So here is the list of :-
Top 7 CAT Coaching Institutes in Mumbai
The first name in our list of Top CAT Coaching Institutes in Mumbai is
The Prayas India
The Prayas India, is located in Mumbai, is dedicated to excellence in the preparation of MBA and has produced significantly good CAT/ MBA results in the past few years. The type of CAT Exam courses offered and trained faculty together imparts quality education to the aspirants.
Past Performance: As per the details provided on the website of The Prayas India CAT Coaching in Mumbai, the number of students that have qualified for IIMs is 56. Apart from CAT, there are many selections in various MBA exams like XAT, NMAT, and SNAP.
Address:- 517, 5th Floor, Pearl Plaza, Next To MacDonald's Opposite Andheri West Railway Station, Andheri West, Maharashtra 400058

Website:- https://theprayasindia.com/

Contact:- 8355951603
The Second name in our list of Top CAT Coaching Institutes in Mumbai is

IMS Learning Center
Ranked among the top organizations for CAT coaching in Mumbai, IMS reportedly provides the ultimate preparation experience. Driven by a passion for teaching, the faculty has the experience and know-how to tackle every aspect of the exam with proficiency for unmatched test preparedness. The coaching program (classroom, correspondence, and test series) is focused on conceptual clarity, speed & accuracy to generate the best outcome. With access to comprehensive study material, proven techniques, regular in-class instruction, practice tests, workshops, one-to-one interactions, feedback sessions to help gauge strong and weak areas, and unlimited support outside of class, IMS undeniably offers the most effective CAT prep in Mumbai.
Address: 6th Floor, NCL Building, 'E' Block, Bandra Kurla Complex (BKC), (Next to CITY PARK – Garden), Bandra (east), Mumbai – 400051.
Phone no: 02266170000 | 02266680005 | 18001234467
Website: http://www.imsindia.com/
The Third name in the list of Top CAT Coaching Institutes in Mumbai is
Career Launcher

When it comes to CAT coaching, Career Launcher (CL) is a name to reckon in this field. Backed with years of experience, the organization has built an enviable reputation of imparting intelligence based training to strengthen core concepts for a positive outcome. CL boasts of a dynamic teaching staff well-versed with the right methodology and strategies needed to crack CAT. The center provides a structured curriculum, exhaustive study material to ensure that every student gets 100% personalized attention. The mentors are friendly and go the extra mile to offer students invaluable tips, clarify persisting doubts and keep them focused and motivated by sharing mantras of success. The mock tests offered closely match the real CAT exam that gives candidates a fairly accurate measure of their standing and how well they are likely to perform. CL also offers online coaching, correspondence program and a test series for those who cannot opt for regular classes due to time constraints. In addition, they help groom students for Group discussion/Interviews.
Address: Unit No. 14, Fourth Floor, Ajanta Talkies Building, Gulmohar Road, Borivali (West), Mumbai, Maharashtra – 400092
Phone: 91-22-65652215, 65652216
The Fourth name in our list of Top CAT Coaching Institutes in Mumbai is
TIME
Another renowned institute that offers top-notch, tailored coaching program for CAT in Mumbai is the Triumphant Institute of Management Education (TIME). Having successfully mentored thousands of successful CAT aspirants, the institute has a result oriented approach. TIME is equipped with the latest study material, the right environment, knowledge, experience and resources to help students sail through the exam. In terms of their faculty, it is second to none. Comprising of IIM/IIT alumni, the trainers provide the right guidance to boost confidence and increase the aptitude and IQ levels of candidates. Shortcut techniques for time management, detailed performance analysis for highlighting the strong & weak areas and helping build on them are TIME's forte. The center also caters to specific needs of CAT aspirants and offers a gamut of programs including full-time (2& 1 Year training course) part-time, weekend based as well as mock test series. In fact, TIME offers the complete package. The institute also conducts workshops and seminars to prep selected candidates for handling the GD/PI rounds with deftness.
Address: 1st Floor, Kapadia Chambers,82, Old Nagardas Road, Nr. Chinai College, Andheri (E), Mumbai 400069
Phone no: 022-26833059, 022-26833177
The Fifth in the list of Top CAT Coaching Institutes in Mumbai is
Thanks to a great track record of outstanding result with 106+ IIM calls, 47 NMIMS converts, 35 mica converts and 11 CET 99%ilers,CATKing has positioned itself as a good and a successful coaching center for CAT. Their highly experienced faculty from prestigious institute like SP Jain, JBIMS, NMIMS and Harvard Business School with an in-depth understanding of the exam pattern and papers focuses on imparting strategic, high-quality education. Speed is the key to cracking CAT.
The institute offers shortcuts strategies, intensive workshops, regular mocks, WhatsApp engagement groups and personalized one to one mentorship. Simply put, the streamlined preparation plan is designed to enhance a candidates speed, accuracy, intellect, time management and problem-solving skills. Moreover, the trainers are accessible 24×7 for solving any doubts through direct contact.
CATKing also has provision for online coaching, complete with blogs, forums, and question papers to help students get a good percentile. The institute has branches in Powai, Boravili, Andheri, Mira road, Pune and also has Online presence.
Address : (Borivali):Ajanta Industrial Estate, 4th Floor, Flat No.13,Gulmohar Road, Above Vrunda's Hotel, Opp.Vodafone Gallery,Borivali West, Mumbai – 400 092.
Website: http://catking.in/
Contact: 8999-11-8999
The Sixth name in our list of Top CAT Coaching Institutes in Mumbai is
Byju's Classes
Another institute that is well placed to help CAT aspirants maximize their potential is Byju's. Thanks to exhaustive study material, small class sizes, rigorous testing practice and brilliant faculty, Byju's has an excellent record of IIM calls under its belt. As a part of their preparation plan, the institute offers comprehensive content, shortcut techniques, test-taking strategies, a Samsung Tab with preloaded videos covering complete syllabus. What's more, the center offers crash courses, one-to-one sessions for grasping concepts and small batches to ensure adequate personalized attention. An added plus is Byju's three week demo period and a learning App that contains lectures & test papers from their exclusive CAT preparation module. In a nutshell, the center started by Byju Raveendran is the perfect platform for tech-savvy students who are comfortable learning via a virtual interface.
Address: Vimal Udyog Bhavan, 3A, 1st Floor, A Wing, Taikalwadi Marg, Joshi Vadi, Matunga West, Mumbai, 400016
Contact No: +91 92435 00460, 9221107899
Website: http://edu.byjus.com
The Last name in our list of Top CAT Coaching Institutes in Mumbai is
Career Forum
Career Forum is another institute that has made it to the top seven. What makes it stand apart from the competition is a knowledgeable faculty with a proficiency on the exam taking strategies, a state-of-the-art infrastructure, hi-tech classrooms, libraries and other facilities for a seamless CAT preparation. There's more! Their study material is one of the finest and designed to match the level of the premier exam. Not to mention, the content is frequently updated to keep abreast with the changing trends. Career Forum focuses on small batches, regular mocks, training sessions, practice tests and different strategies to help students excel. The dedicated staff is approachable which facilitates personal bonding between the students and the mentors.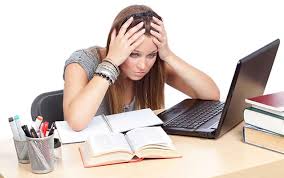 Now that you have the profiles of the Top CAT Coaching Institutes in Mumbai, we recommend you shortlist 2-3 on the basis of location, faculty, batch size, study material etc. Take their demo classes to make a wise decision on what fits your needs.
Here's wishing you the very best for your prep! Go bell the CAT!!
You can also check our list of Top CAT Preparation Institutes in Delhi
Disclaimer : The content on this page is a compiled result of What After College's Research team and the ranking is based on the criteria and guidelines set by What After College and not in any way related to rankings done by governmental bodies. It is a purely third party research work.