Top 7 Bank PO Coaching in Kolkata is an article drafted and crafted by WAC's Research team as more and more students are finding Professional Training in order to crack the Bank PO exam with the best marks possible. Are you looking for the best bank PO coaching in Kolkata? If yes, then you have come to the right place. In this article, we will provide you with a list of the seven Coaching Centre in Kolkata For Bank PO in Kolkata. We have also provided a brief description of each coaching centre so that you can choose the one that best suits your needs.
The Best Coaching Centre in Kolkata For Bank PO
Jobs in the banking sector are considered to be very prestigious jobs in Indian society. Every year hundreds of job vacancies are declared in the banking sector to fill up which exams are held. However, for these few hundred jobs, there are lakhs of candidates. Therefore, there is extreme competition for qualifying for these examinations.
The most prominent exam for getting a job in the banking sector is the Bank PO exam. PO or Probationary Officer is an entry-level appointment for officers in a bank who undergo a probationary period after induction. After the probationary period (usually two years) is over, the aspirant is appointed as a Grade I Junior Manager.
The bank PO exam has two stages. The preliminary exam covers the topics of Quantitative Aptitude, Reasoning Ability, and English Language. The mains examination encompasses Quantitative Aptitude, Reasoning Ability, English Language, and General Awareness.
Eligibility for Bank PO Examination
The minimum eligibility criteria for a candidate to be eligible for appearing in the bank PO exam is to be a graduate in any degree from a recognized university. Any candidate with higher qualifications can also apply for the exam. The candidate should not have any criminal background. A good bank coaching center can help a candidate from any educational background prepare for the Bank PO exam.
A candidate needs to be at least 21 years of age to apply for bank PO exams. The upper age limit is 30 years. However, the upper age limit is relaxed by 5 years for SC/ST candidates and for 3 years for OBC candidates. Candidates from J&K and ex-servicemen are also given an age relaxation of 5 years. ISB bank coaching can help an aspirant of any age to prepare for the Bank PO exam.
At first, the preliminary exam is held which consists of questions from Quantitative Aptitude (35 marks), English Language (30 marks) and Reasoning Ability (35 marks)
The second stage is the Mains exam which consists of questions from Reasoning Ability and Computer Aptitude (60 marks), English Language (40 marks), Data Interpretation and Analysis (60 marks), and General/Economy/Banking Awareness (40 marks).
---
Why Bank PO Coaching Is Necessary?
Lakhs of aspirants attempt to clear the bank PO examination every year. Since only a few hundred vacancies are available every year, there is fierce competition between candidates in the exam. Many students opt to prepare for the Bank PO exam without any extra help. However, many aspirants also take up classes in bank coaching centers. Taking classes in coaching centers can help you gain an extra edge over candidates who do not take bank PO coaching. The bank PO exam paper consists of multiple subjects. Therefore, equal preparation of all subjects is required to pass the exam with a successful rank. Undertaking bank coaching in Kolkata can help you clear your PO exam easily.
Some people might be of the opinion that the bank PO exam can be cleared without any extra help. However, not everyone can excel equally well in all the subjects covered by the PO exam. Taking up coaching in the best banking coaching institute in India can help you perform better in bank PO exams.
Online Coaching vs Offline Coaching
Many online platforms have come up who are trying to act as a replacement for classroom coaching centers. These online platforms provide online lessons on bank PO exam topics through YouTube or proprietary apps. However, the primary drawback of such online classes is the lack of student-mentor interaction. No student gets the chance to clear their doubts or get personal attention from the teachers.
Taking banking courses in Kolkata can help you overcome these disadvantages. Apart from having qualified and experienced staff, coaching institutes provide quality study material to students and organize doubt-clearing sessions. The Bank PO Exam Coaching in Kolkata also organize regular mock tests to keep track of the progress of the students. On top of this, candidates also get to meet and study with other PO aspirants which can help in exam preparation.
However, one should always stay away from coaching centers that make bogus claims and don't have the results to support their claims. Also, while studying in coaching institutes, there is a chance that a candidate can get mixed up with the wrong company and waste his time. One should always select a reputed bank exam coaching center.
---
Parameters of the Selection for the Best Coaching Centre in Kolkata For Bank PO
The land of sweets is quite famous for a variety of things. However, amidst everything else, education tops the rank. So, if you're ready to grab a bank PO job, you can find a lot of coaching institutes in Kolkata, ready to help you out. But, before deciding upon an option, here are a few parameters that will help you assess the credibility of the Institute for better results.
Faculty is what defines the value of a coaching institute. That's one of the significant aspects that will help you sail through the competitiveness of this exam. So, make sure that the institute you're selecting has well-experienced and potential faculty members.
An institute should be well-built and backed by enough equipment to help you study and concentrate better. Any form of insufficiency in the aspect of infrastructure can impact your preparations badly. Thus, ensure that you're not compromising on this aspect.
The selected institute must have updated syllabus and study material to assist candidates in cracking the bank PO exam. Anything outdated can affect your clearance expectations severely. Therefore, check the content thoroughly before you enroll yourself.
This is one of the essential factors that can help you assess the value of the institute. You can ask the institute about the number of students who passed in the last couple of years with the help of that institute. Or else, you can even speak to prior students to be sure.
There wouldn't be any use of enrolling in such an institute that doesn't provide value to your money. You must judge this aspect based on the quality that the institute offers. Also, make sure that the amount is reasonable and appropriate for the course material as well as the period.
Travel time and lodging facilities around the coaching institute
Although there are several modes of transportation available in Kolkata, however, you must still keep the hours spent on commute in mind. If it seems too much, you can look for accommodations around the coaching institute for a seamless journey.
Another thing that demands your cautious attention is the test series. How frequently does the institute conduct test series? Are these series valuable? How can they help you improve? Ponder upon these questions before you decide anything.
Online Resources – Recorded Sessions
What if you missed the class because of unavoidable reasons? Would you miss the day's lectures? In such a scenario, you should see if the institute provides online resources where you can find recorded sessions to be on track.
Doubt Sessions/When you'll miss the Class
Not just online resources, but the faculty should also be trained enough to handle doubt sessions for those who missed their classes. It will help candidates get adequate answers to their queries.
Special Focus on Interview Rounds
In the end, the focus on interview rounds should also be kept in mind while selecting an institute in Kolkata. Find out about the interview process that they have and how do they prepare candidates for this round before enrolling yourself into it.
---
List of Top 7 Bank PO Coaching in Kolkata | Get Bank PO Exam Coaching in Kolkata
The Institution's / Organization's Ranking done by WAC is a result of the research done by our team. It is totally Independent of the Rankings done by the Govt. Bodies. if any Institute has any Queries regarding any Information Updates or has conflicting ideas in terms of Ranking positions can contact us. Email at rishabh@wac.co.in or Call on +91-9818198188.
Banking exams have become quite the challenge due to the number of students sitting the exam and the standard of the test itself. Therefore, it's advisable that you consider training for them from any professional coaching institute that can help you with appropriate guidance, study material, and skills or tricks. One of the most common questions that get asked is "Which is the best bank exam coaching center near me?" The answer depends on several aspects- the faculty of the institute, residential facilities, infrastructure, competitive test series, course curriculum, doubt sessions, interview rounds, past results, value for money, communication, etc.
Here is a list of institutes providing quality bank coaching in Kolkata: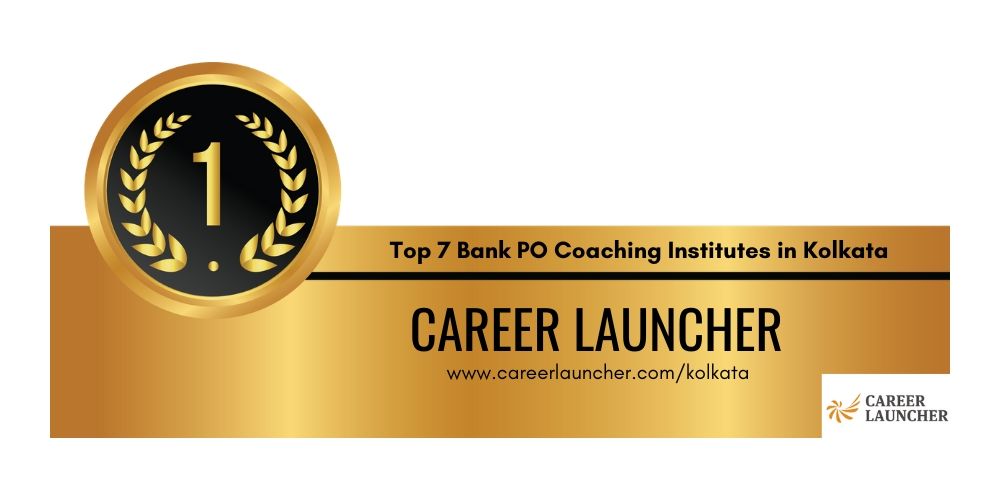 Rank 1 : Career Launcher (CL)
With more than a hundred centers all across India, Career Launcher should be a top choice for bank PO coaching in Kolkata. Besides providing quality VSAT classes, correspondence, practice tests, and books, CL is known for its quality RBI grade B coaching in Kolkata.
Besides, attending the special Bank PDP sessions at CL can prepare you for the final recruitment rounds of the banking exam. Training for the GD and interview is just as important as writing a good exam, and CL helps you realize this through special interactive sessions with senior IAS officers and bureaucrats. Undoubtedly, you can label CL as the Bank PO Exam Coaching in Kolkata.
This bank exam coaching center offers both kinds of learning programs- offline classroom sessions as well as online services, also including bank test series. You can choose between silver, gold, and platinum (lifetime) Bank Entrance program packs with respect to your budget and requirements. The excellent faculty at CL also attracts students from all over Kolkata and outside.
---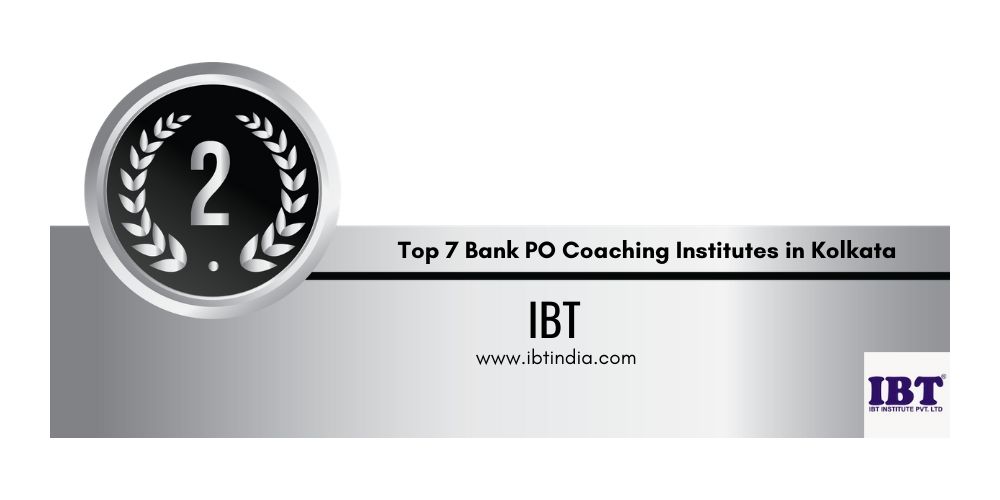 Rank 2 : IBT Institute Pvt. Ltd.
IBT Institute Pvt. Ltd., headed by Managing Director Pardeep Singh, started its golden journey among Coaching Centre in Kolkata For Bank PO back in 2009. Starting from its initial student strength of only 7 during inception to more than 100 centers and 1000 members as of date, IBT has gone places and reached heights. Now, it is just another best banking coaching institute in India.
The main aim behind enhancing the reach of IBT is giving one of the highest rates of selection to its students and fulfilling their professional expectations in the best way possible.
In order to do the same, they provide high-quality teaching classes ranging no less than 2- 3 hours daily and specially designed books covering each subject. Plus, the IBT exclusive capsules for GK and Current Affairs, as well as online test series of MakemyExam, are helpful for coaching you for the actual test.
---
Rank 3 : Vista Mind Education Pvt. Ltd.
Vista Mind Education Pvt. Ltd. in Kolkata is headed by its respected managing Director, Mr. Ankuran Das who is an alumnus of IIM Bangalore. All its other center directors, who have had held respective positions in other important coaching institutes like T.I.M.E. also make a great support system. Thus, you can always consider Vista Mind as one of the best bank coaching centers in Kolkata.
The course curriculum at Vista Mind is diplomatically designed so as to help the students attain maximum benefit and experience prior to the actual bank PO exam. This bank exam coaching center is also responsible for providing the best faculty and infrastructure as well as special practice sessions, video lectures, online tests, and quality classroom training.
Address : Vista Mind Education Pvt. Ltd., 1/424, 1st Floor, Above Bank of India, Gariahat Rd S, Dhakuria, Jodhpur Park, Kolkata, West Bengal- 700068.
Contact Number : 033 4000 4757
Email : kolkata@vistamind.com
Website : https://www.vistamind.com
---
Rank 4 : Triumphant Institute of Management Education Pvt. Ltd. (T.I.M.E)
Triumphant Institute of Management Education Pvt. Ltd. is a nationwide known name for assuring success for thousands of students. As an attribute of being the best institute for bank coaching in Kolkata, T.I.M.E. has stood the test of time. It not only enhances your chances of acing the professional 'tests' but also trains you well so as to do it in real 'time'!
Every now and then, following the conclusion of bank exams, T.I.M.E releases an in detail analysis of each test which is prepared by their experts and faculty members. These help you in having an insight into your preparation level and boost your confidence. Plus, this bank coaching center also offers online learning sessions, distance programs and, of course, classroom and video lectures.
All their student testimonials claim how you can always rely on T.I.M.E. for high-quality banking courses in Kolkata.
---
Rank 5 : Loyal Coaching Center (LCC)
Loyal Coaching Center is one of the best bank coaching centers in Kolkata and it offers training for all competitive, service and government job exams. Just as it trains you for ISB bank coaching, SBI PO and SBI clerk exams are also prepared for.
The difference that you can observe in LCC, unlike other coaching institutes in Kolkata, is their emphasis on solving standard test problems with real-time management and their one to one student-teacher counseling or doubt-clearing sessions. LCC believes in providing one hundred percent conceptual learning.
For better convenience in providing residential facilities, hostel or PG facilities are available as are completely air-conditioned classrooms. As a bonus, you get to avail special discounts if you join in groups and regular assistance is provided with the filling up of the exam form. Hence, for banking coaching in Kolkata, LCC can be a choice pick.
---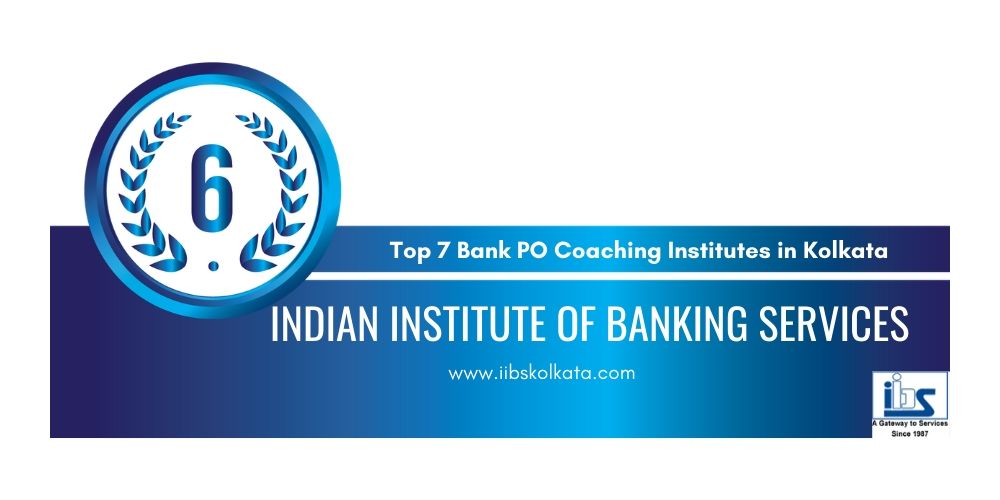 Rank 6 : Indian Institute of Banking and Services (IIBS)
Indian Institute of Banking and Services was established back in 1987 and has since been giving the Bank PO Exam Coaching in Kolkata. To date, it has led to the settlement of more than 17,000 students across the Public Sector Banks in different positions and ranks.
IIBS is blessed with highly modernized and digital classrooms with qualified professionals having a teaching experience of several years. The Director in this bank coaching center is making his very best efforts to help his institute reach the farthest heights in both infrastructural and academic aspects. Plus, regular counseling sessions are held with dignified and prominent personalities like retired chairpersons or directors of employment agencies. This helps in offering its students the best bank coaching in Kolkata through better scope and insight into the working world.
---
Rank 7 : B. Sc. Academy
When you are looking for the best banking coaching in Kolkata, B. Sc. Academy can also be another good pick. The Kolkata branch of the institute was opened in 2015.
They host regular Live Discussion of SBI PO PT previous year papers- hence helping the students pinpoint their individual areas of improvement and enhancing their chances of selection. The correspondence course at B. Sc. Academy, unlike many other bank coaching centers in Kolkata, is just as high quality as their classroom courses. Plus, the online tests are skilfully prepared and make the students ready for the actual exam through time management skills. The excellent faculty teaching here not only share their valuable experience with their students but also inspire them to make their own.
Address : B. Sc. Academy, 135/3A, 2nd floor, Bipin Behari Ganguly Street, opposite Sealdah kalibadi, -, Kolkata- 700014, India, Landmark: Bipin Behari Ganguly Street.
Contact Number : 011 22484910
Email : bscacademy@gmail.com
Website : www.bscacademy.com
---
The content published on this page is a compiled result of What After College's Research team. The parameters of the research and the content structure are devised by What After College's Research Team and it is not in any way related to rankings done by governmental bodies. This research has purely been done by a third party. Kindly contact at 91 9818198188 to make desired changes in the contact information related to your college.

Bank PO vs Bank SO Exams
Bank PO and bank SO exams are quite different from one another. The following are the differences-
After qualifying the bank PO, the candidate is inducted as a junior manager of grade I. However, after qualifying the bank SO exam, the candidate is assigned a specific department like agriculture, HR, law, etc.In the case of job profiles, the job profile of a SO is more repetitive than that of a PO. There are also more chances for a PO for career expansion than a SO.
How to Secure A Job in A Bank?
There are many positions in a bank to fill the vacancies of which competitive exams are held. To get appointed to these positions one has to qualify in the respective competitive examinations and undergo a probationary period which varies for each position.
For securing clerical positions, the Institute for Banking Personnel Selection organizes the IBPS Clerk examination. Many banks also independently organize exams for clerical posts. IBPS also organizes Bank PO and Bank SO exams for managerial positions. Bank coaching centers in Kolkata can help you prepare for any bank related exam.
How Can I Apply for Bank PO?
Bank PO exams are organized by IBPS (Institute of Banking Personnel Selection) and separately by SBI. On the respective websites, the selected dates for the exam are mentioned. The candidates can apply directly to the websites once the online application starts. Bank PO exam coaching centers in Kolkata can also help you in registering for the bank PO exam.
---

Frequently Asked Questions About Bank PO Coaching in Kolkata