7 Best SSC Coaching in Kolkata is an article drafted and crafted by WAC's Research team as more and more students are finding Professional Training to crack the SSC exam with the best marks possible. Getting into the SSC CGL Coaching in kolkata can give any student an edge over others. It is beneficial for any student to join the SSC JE Coaching Centre in Kolkata posts, every year in this examination there will be millions of applicants who try to get into the organization but only a few are selected, either due to poor preparation or wrong approach. Here we will show you the best coaching in Kolkata that not only helps you crack the examination but also helps you know the right approach to crack the exam. Join SSC CHSL Coaching in Kolkata to get good results & your career growth will take place here only.
The Staff Selection Commission, or SSC, is popularly referred to as one of the most sought-after public service examinations. Not only do they offer you a durable and long-lasting career option, but getting recruited through such competitive civil service examinations is considered to be a matter of great pride and is looked at with a lot of respect. Owing to all these factors, the staff selection commission examinations have become fiercely competitive in the past few years. But if you get the right coaching, guidance, and training, cracking this examination is not an impossible task. To help you with the same, this post provides you with details of some of the leading SSC CGL Coaching in Kolkata
Why Choose SSC Coaching in Kolkata
The Staff Selection Commission (SSC) is a government body responsible for conducting exams and selecting candidates for various government jobs. The SSC exams are conducted every year and lakhs of students appear for them.
There are many reasons why students choose to join SSC coaching in Kolkata. Firstly, Kolkata is the city of opportunities. There are many coaching institutes in Kolkata which offer good quality education. Secondly, the cost of living in Kolkata is relatively low as compared to other cities. This means that students who join SSC coaching in Kolk
List of 7 Best SSC Coaching in Kolkata
The Institution's / Organization's Ranking done by WAC is a result of the research done by our team. It is Independent of the Rankings done by the Govt. Bodies. If any Institute has any Queries regarding any Information Updates or has conflicting ideas regarding Ranking positions, can contact us. Email at rishabh@wac.co.in or Call at +91-9818198188.
Rank 1: Career Aim Institute | SSC Coaching Centre in Kolkata
Career Aim Institute for SSC CHSL Coaching in Kolkata is gaining popularity because this SSC JE Coaching center in Kolkata institute has given the Best SSC exam results. You may have many options to join any SSC Coaching in Kolkata, but the Best Choice yours will bring the best SSC CGL Result. In Kolkata, there are many Government Exam Coaching.
This institute is one of the best SSC coaches in Kolkata. Career Aim Institute provides video tutorials to the students that help them to understand the tough topics. Their mock test has the best collection of questions that have been gathered after thorough research. The study material and the guidance that students receive from Career Aim Institute help them in their preparation. Career Aim Institute is on 1st rank in the list of best SSC coaching.
The Career Aim Institute is a well-known and reputed SSC JE Coaching centre in Kolkata institutes that prepare students for all kinds of competitive examinations, including the SSC exam, tier II, and tier II. Once any student enrolls himself in this institute, he is not just taught the academic part of the syllabus. Still, he is well guided on the other important aspects involved in attempting these crucial examinations. In addition to this, the faculty of this institute also helps in assisting students in filling up forms of some of the leading institutes.
Let us see some salient features of this SSC JE Coaching centre at Kolkata institute:
Qualified and experienced staff;
100% active placement assistance provided to all the students;
Personalized attention and guidance on filling up admission forms;
Course Fees: INR 10700. Scholarship opportunities are also available and extended to students with strong academic backgrounds and results.
---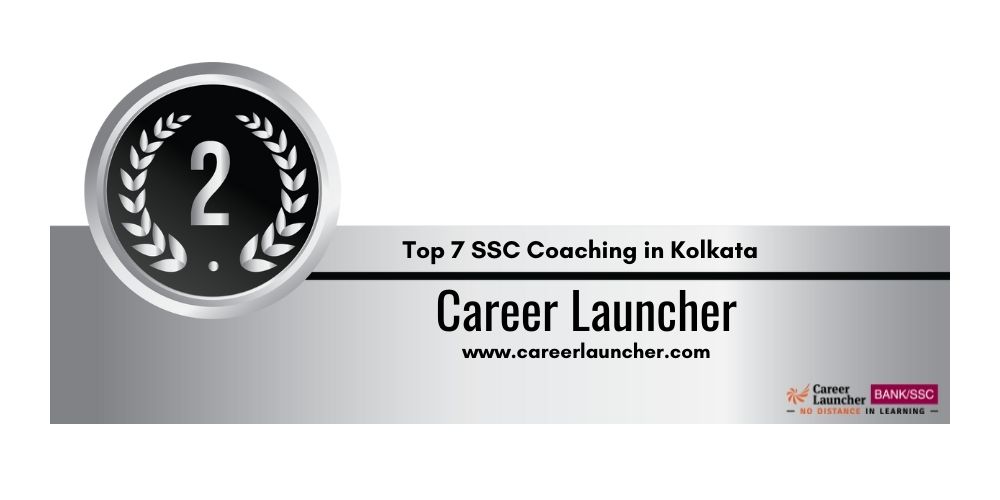 Rank 2: Career Launcher | SSC CHSL Coaching in Kolkata
Career Launcher Educate Ltd is one of the leading names for providing SSC coaching in Kolkata. What makes career launchers stand a cut above the rest is their highly qualified and experienced faculty members, almost all IIT or IIM professionals. This helps them stand true to their motto of 'enabling individuals to realize their potential and achieve their dreams. Apart from providing all the SSC aspirants with a comprehensive classroom program, they also offer correspondence courses for students who cannot attend classes daily. Apart from this, they also provide practice or mock tests, study material, e-books, online assistance, etc., which guides them in every possible way.
Career Launcher is the name to reckon with regarding SSC coaching in Kolkata. Let us see some of its salient features which make this SSC JE Coaching centre in Kolkata institute different:
Substantial teaching experience of over two decades;
Well qualified and experienced team of faculty members;
Provide online as well as courses via correspondence.
---
Rank 3: Diksha Learning Services | Best SSC Coaching in Kolkata
Known as the gen-next form of teaching, Diksha Learning Services Private Limited is a torchbearer for providing new and innovative teaching methods to students, which helps students learn and guarantees them success. Although cracking the SSC is quite challenging, students are well prepared to face such competitive exams comfortably with Diksha's training and guidance.
Established by a team comprising of MBAs and engineers from reputed universities like Cambridge University (UK), Jadavpur University, and the IIT Bombay, and with extraordinary academic and professional track records;
Introduced the first-of-its-kind test preparation and training domain which aims at providing the best possible professional guidance to SSC aspirants.
Provide an organized process-based academic as well as training support along with professional enhancement and personal mentoring.
---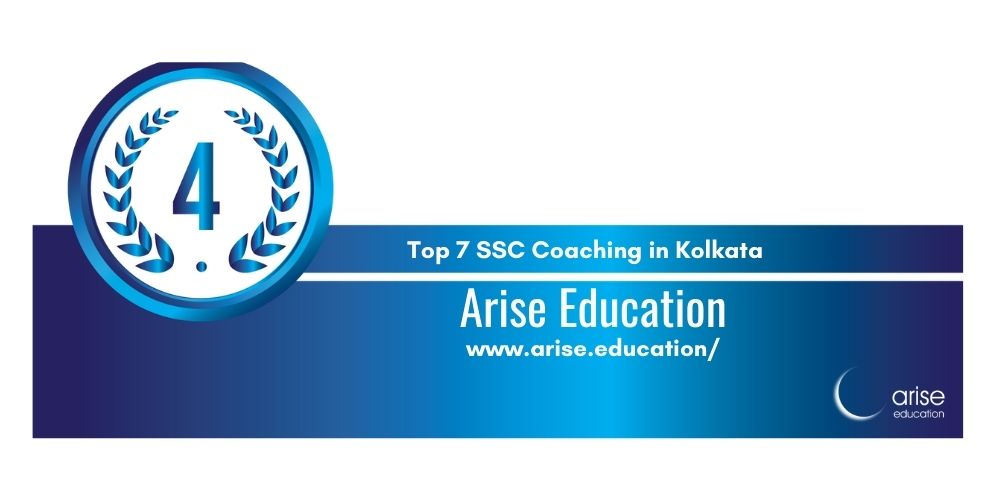 Rank 4: Arise Education | Top SSC Coaching in kolkata
Established in the year 2009, Arise Education is committed to providing students with a high-quality education. Although this institute started with an insufficient number of just three students in its first year nevertheless, within five years, this strength increased to approximately 500 odd students and the opening of three branches of this reputed institute.
Special attention on practical aspects like mock tests, speed tests, etc.;
Encouragement on free interaction between student and faculty;
Almost every government department of West Bengal has a least one alumnus of this institute;
Institute well equipped with all the latest books as well as a computer room
Address:

587, (Opposite Birati College More), Madhusudan Banerjee Rd, Birati, Kolkata, West Bengal 700051

Contact Details: +91-9433877350
Email: info@thearise.in
---
Rank 5: Institute of Academic Excellence | Best SSC Coaching in Kolkata
Institute of Academic Excellence is one of the best SSC Coaching in Kolkata and stands 5th in our list of SSC Coaching in Kolkata. The SSC CGL Coaching in Kolkata Institute of Academic excellence can be regarded as one of its institutes where the emphasis is on providing the perfect blend of outstanding teaching and scientific learning. So you can imagine the outcome? Success! This institute boasts of a fantastic team of dedicated faculty members who put their heart and soul into coming up with a student-friendly curriculum. After all, the mission of this institute is helpful in the preparation of some outstanding scholars, researchers, and educators with the help of several different clinical processes coupled with the use of advanced technology and interactive teaching methodologies.
Separate weekday as well as weekend batches for the convenience of working aspirants;
Well defined and articulated lesson plans and modular tests;
Limited intake of students for every collection to ensure personal attention;
Separate sessions for clearing doubts and queries;
Guidance on personality development;
Preparation of mock interviews; and
Focus on interactive sessions
---
Rank 6: BSC Academy | SSC CHSL Coaching in Kolkata
Getting selected by the staff selection commission is a matter of great pride and respect. However, the flip side is that getting into this particular government sector is equally challenging and competitive. But suppose you are looking to get help and guidance at every stage of this examination. In that case, BSC Academy, SSC Coaching is the right place for you because SSC CHSL Coaching in Kolkata BSC Academy will provide you with end-to-end assistance on this examination.
Teams of highly qualified and trained teachers are hired only after following a rigorous process of a written test, followed by a demonstration lecture which is to be given to the head of the departments and lastly, followed up by a final, personal interview with the Managing Director.
Provide students with quick methods as well as logical approaches to problem-solving;
Responsible for producing some of the top rankers since 1993;
The study material which is developed is not just exhaustive but also relevant and original, and approved by the faculty members of the institute;
Personality development classes that help in grooming weak and shy students;
Particular pronunciation and vocabulary building classes;
Test score, attendance reporting, and Online tests, communicated through email, SMS, etc.
For Tier I, the following modules are offered:
General Intelligence & Reasoning;
English Language; and
Numerical Ability
Arithmetic Ability
For Tier II the following modules are offered:
Course Duration: 3.5 months
Classes: 18 hours per week
Material: Printed Study Material
Tests: 25 full-length Mock-Tests
Address: 47, 1st Floor, Raja S.C. Mullic Road, Opp. Petrol Pump, Sulekha More, Jadavpur, Kolkata, West Bengal 700032
Contact Details: +91-0801334969
Website: www.bscacademy.com
---
Rank 7: IBT Institute Private Limited | Top SSC CGL Coaching in Kolkata
Last but not least, IBT Institute Private Limited secured 7th rank in our list of SSC CGL coaching in kolkata. IBT Institute Private Limited is one of the premier institutes preparing candidates for different examinations, including the SSC. This institute truly believes in the famous saying that you must allow your work to do the talking for you because of their excellent results. This institute provides its students with ceaseless efforts, motivation, support, and guidance since its first day of incorporation in 2009. IBT aims to provide its students with the finest quality of education by taking on board experienced and knowledgeable trainers, the superior quality of study material, combined with high-quality test papers.
Keeping students as their top priority;
Acting as a catalyst for achieving exponential growth of students;
Help and assist in the development of professionally qualified and competent careers through their regular coaching and training, which enables them to serve the society in the best possible way; and
Highest selection rate in all competitive examinations
The content published on this page is a compiled result of What After College's Research team. The parameters of the research and the content structure are devised by What After College's Research Team and it is not in any way related to rankings done by governmental bodies. This research has purely been done by a third party. Kindly contact at 91 9818198188 to make desired changes in the contact information related to your college.
Some final words Appearing for the SSC exam is by no means an easy task. There is much preparation, training, and coaching required, which helps crack this highly competitive examination. Hence, candidates need to be extra careful and go for such coaching institutes, which are not only reputed but have also given candidates who have cracked this examination in the past. So make your selection from the list mentioned earlier of all the top institutes, appear for the exam, and we promise that you will surely come out with flying colors! All the best!
---
More Frequently Asked Questions About SSC CHSL Coaching in Kolkata
Here, we attempt to answer some of the most frequently asked questions about SSC CHSL coaching in Kolkata.