introduction to law as a career
Law is a structure of rules that are made and enforced through social or governmental institutions to control behavior. It has been explained each as "the Science of Justice" and "the Art of Justice". Law is a Structure that controls and ensures that individuals or a community adhere to the will of the state. State-enforced laws can be made by a mutual legislature or by a single legislator, resulting in statutes, by the executive through order and regulations, or accepted by judges through precedent, normally in common law jurisdictions.
Private individuals can make legally binding contracts, involving arbitration concurrence that may select to admit alternative arbitration to the normal court way. The making of laws themselves may be manipulated by a constitution, written or tacit, and the rights encoded therein. The law shapes politics, economics, history, and society in different ways and provides as a mediator of relations between people.
The legal sector has seen some major change over the previous few years. There has evidently been a standard shift in how the legal industry behaves today than ever before. Previously it was all about the heritage of a family following the profession, working hard long hours, sweating it out and more.
What's new, legal professionals can now outsource for their work to other parties and it is called as legal process outsourcing. Furthermore, the idea of practical legal professionals is working fascination. These professionals are apparently, non-law professionals assisting in getting you legal information and their services are available for low prices. Like it used to be before, Billable hours of lawyers are no longer counted. This is quite a refreshing change because it allows lawyers to take short vacations and leaves as well.
In India, a student can go for a legal course only after finishing a UG course in any discipline. However, following the national law school model, a student can study law as an integrated course of five years after clearing the senior secondary examination.
Bachelor of Laws (LL.B.) – The LL.B. is the most common law degree offered by Indian universities which has a time period of three years. Almost all law universities follow a standard LL.B. curriculum, wherein students are exposed to the required bar subjects.
Integrated undergraduate degrees – B.Sc. LL.B., BBA. LLB., B.A. LL.B., B.Com. LL.B. These degrees are generally offered in the autonomous law schools having a time period of five years.
Master of Laws (LL.M.) – The LL.M. is the most basic postgraduate law degree which has a time period of one/two years.
Master of Business Law
Doctor of Philosophy (PhD.)
Integrated MBL-LLM/ MBA-LLM. – Basically a three years double degree integrated course with specialization in business law.
scope of llm from career point of view
Law is one of the most famous & promising career options if you have an interest in this field. After doing LLB you can either start practicing or doing your masters Master of Laws (LL.M).
Lawyers have a very vital role to play in the society and are needed at all levels by different sections of the society – be it judicial offices, schools, individuals, corporate houses and government. Apparently, lawyers have chances outside the legal profession in the field such as NGOs, politics, business, broadcasting, finance, insurance and publishing.
There are many opportunities in the government service and private sector industry.
A new advocate starts as a junior assistant to an advocate and does file and research work and assists his senior in the court. He also drafts plaints and after three to four years he performs individually and actively in the form of the judge. A similar process is to do with an aspiring solicitor. Aspiring solicitors start working with their seniors while they are studying. Successful lawyers become district attorneys and judges.
Faculty of Law University of Delhi
Lovely Professional University
Bharati Vidyapeeth New Law College
KLE Society's Law College
Mahatma Gandhi Law College
jobs & thier respective salary after law
eligibility crieteria for law
The eligibility criteria to pursue LLB course are as follows:
Should be successfully graduate in any stream.
Minimum Total marks in graduation are necessary for the general category and the minimum marks are low for other categories students.
There is also a criterion for minimum marks necessary in graduation which may differ from institute to institute.
There is no as such age limit for getting admission in LLB.
top colleges in india for law
Faculty of Law University of Delhi
New Delhi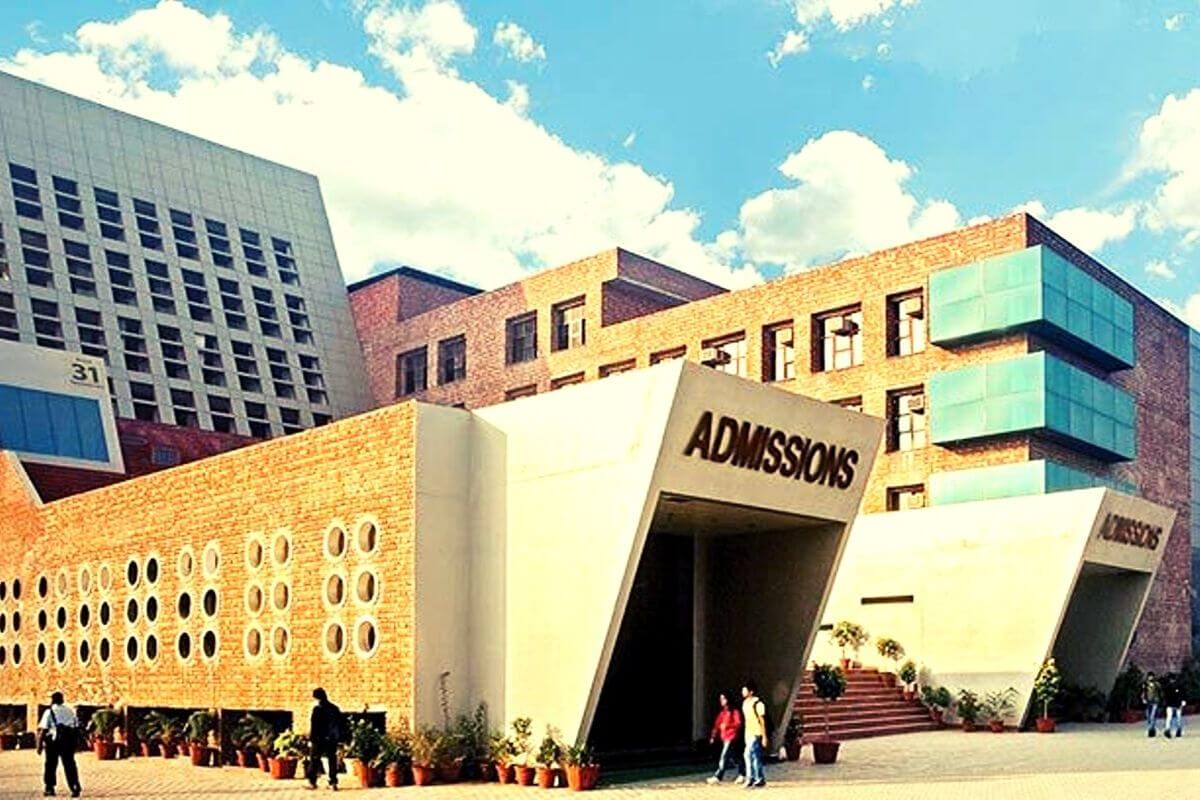 Lovely Professional University
Jalandhar
Jindal Global Law School
Sonipat
Government Law College
Mumbai
Bharati Vidyapeeth New Law College
Pune
KLE Society's Law College
Bangalore
Mahatma Gandhi Law College
Hyderabad
Osmania University
Hyderabad
National Law School of India University
Bangalore
Faculty of Law, University of Delhi
New Delhi
Jindal Global Law School
Sonipat
Army Institute of Law
Mohali
NALSAR University of Law
Hyderabad
Maharashtra National Law University
Mumbai
ICFAI Law School
Hyderabad
exams for post graduation in law
Admission is done either on the basis of marks obtained by candidates in qualifying degree or through a relevant entrance test. Students who are in the final year of their graduation can also apply for entrance tests conducted for Admission 2019.
There are various entrance tests conducted for admissions in India. On the other hand, candidates also get direct admission to the same. A list of entrance exams for admission to the course has been mentioned below:
CLAT- Common Law Entrance Test is conducted by National Law Universities.
LSAT- Law School Admission Test is a globalized entrance test and many Indian universities consider its score.
AILET- All India Law Entrance Test is conducted by National Law University, Delhi.
TS- LAWCET- Law Common Entrance Test is conducted by colleges and universities in Andhra Pradesh.
CLAT
CLAT (Common Law Admission Test) is conducted by NLUs (Except NLU Delhi). For the year 2019, the test will be conducted by NLU Odisha, Cuttack on May 12, 2019, in computer-based mode. The students aspiring to study law from 19 NLUs and other private law schools can apply for CLAT in January 2019.
| | |
| --- | --- |
| Name of the Exam | CLAT (Common Law Admission Test) |
| Mode | Offline (Pen and Paper Mode) |
| Exam Notification | December 20, 2018 |
| Application Form | January 1- March 31, 2019 |
| Admit Card | April 26, 2019 |
| Exam Dates | May 13, 2019 |
AILET
AILET is an entrance exam conducted by NLU Delhi. The entrance exam will be conducted on May 5, 2019, from 3:00 to 4:30 p.m. Aspirants can get the detailed schedule in the month of January. AILET Registration will start from January 3 and conclude on April 7, 2019.
| | |
| --- | --- |
| Name of the Exam | AILET |
| Mode | Offline |
| Exam Notification | January 3, 2019 |
| Application Form | January 3- April 7, 2019 |
| Admit Card | April 14, 2019 |
| Exam Dates | May 5, 2019 |
Ques 1. Am I eligible to pursue LLB after 12th Commerce?
Ans: Yes. One can pursue LLB course after having completed an undergraduate course in the Commerce stream.
Ques 2. What is the LLB course duration?
Ans: There are two options to pursue LLB course. One is the 3-year course for which the minimum eligibility criterion is graduation and the other is the integrated course of 5-year duration for undergraduate students.
Ques 3. Can one pursue LLB after 12th Science?
Ans: Yes. One can pursue LLB course even after studying Science at the senior secondary level.
Ques 4. I want to know more about the career after LLB.
Ans: After completing the LLB course, one can opt for following career options and job:
Legal Advisor
Advocate
Public Prosecutor
Teacher or Lecturer
Legal Manager
Legal Services Chief