Top 10 Reading Libraries in Bhopal 2019
Times are changing, so are we and thus our reading habits too. We might think how great it is to read books on our laptops or i-pads sitting inside the blanket but nothing can beat a great evening spent at the library reading books amidst so many books.
As they say, "Reading a good book is like taking a journey." Books help you to escape, they help you discover yourself and a day spent without reading any book is like a ship in a sea without any destination.
Bhopal is home to some very rare and valuable libraries which play a very important role in keeping the reading tradition alive and attract a huge number of readers by creating a perfect atmosphere for them and by providing the necessary facilities.
So, here are the top 10 libraries of Bhopal which can offer you great variety of books and a perfect environment to read to make your day worth it.
Top 10 Reading Libraries in Bhopal
First Library to visit in Bhopal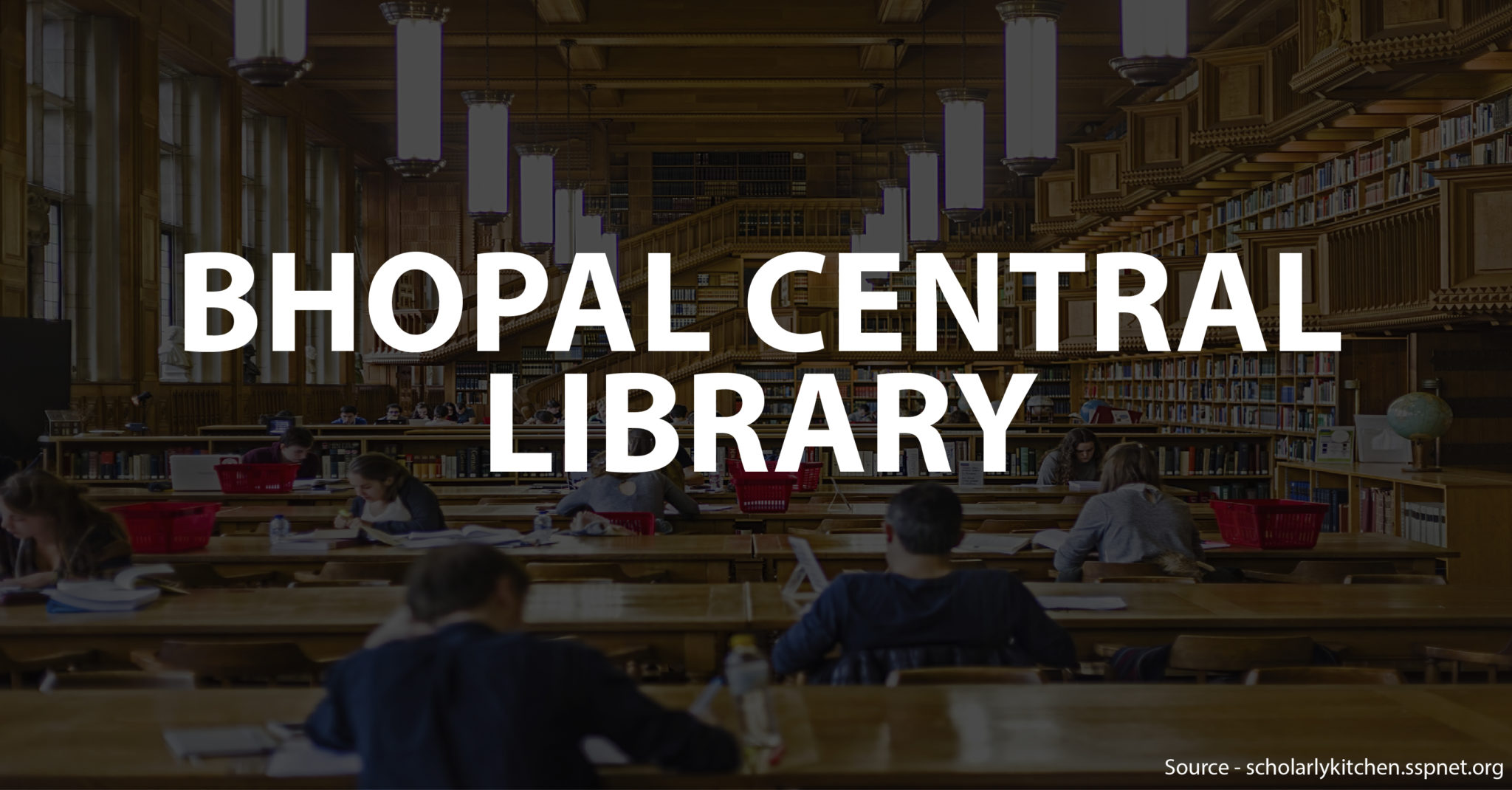 Bhopal Central Library
Also called Maulana Azad Central Library. Situated at Itwara road, near Bharat Talkies Square, this library has all kinds of books and manuscripts in various languages. It is one of the finest libraries of Bhopal. It has more than 70,000 books which also includes books for children and preparatory books for competitive exams. This red stone building has been declared as a protected monument. Many authors come here occasionally for their book launch too.
The library membership may cost you around INR 1500 out of which INR 1000 is refundable although its entry is free so you go there anytime to read without paying anything. This library also lets you to bring your own books and just sit there and read.
It's definitely a good place for donating books too.
Every civil aspirant must visit it as it has wide range of books for civil exams and the government organises various lectures and classes here for them. It remains closed on Mondays and government holidays while on other days, it can be accessed from 7am to 10pm.
Second Library to visit in Bhopal
Swami Vivekananda Library
It was previously known as British Library.
One of oldest library of Bhopal, built in 1965, it offers not only books but also DVD collections. Many seminars are conducted here for higher education and learning German. Children's literature fest is conducted every year. Many more festivals like Harry Potter festival are conducted here. It has an excellent ambience with a nice sitting area for readers.
There are different membership plans available for readers.
For bringing your own study material, you need to buy separate readers membership costing around INR 2000 per month.
Location: Guru Teg Bahadur complex, Naka Roshanpura, Bhopal.
Timings: 11am to 7pm.
It remains closed on Mondays.
Third Library to visit in Bhopal
Iqbal Library And Public Reading House
This library was started around 1939.It is one of not just the city's but the country's oldest libraries. It is named after Allama Iqbal who spent time in Sheesh Mahal near it. It was built to honour the visit of this great poet philosopher to Bhopal. It is an underground library with an estimated collection of around 80,000 books and priceless manuscripts including the manuscript based on life of Prophet Mohammad. It is considered one of the most unique libraries of India comprising of enormous books of Urdu literature. In today's world, very few people realise the importance of collections and this library has its own history. It suffered great loss during 2017 rains. You can know more about it by visiting this place. It remains closed on Sundays.
Location: Kumharpura peer gate, Ibrahimpura, Bhopal.
Timings: Mon-Sat 8am-6pm.
Fourth Library to visit in Bhopal
Ambedkar Library
Named after Dr. B.R. Ambedkar, this spectacular library is located in Fatehgarh. It offers a wide range of books specialising in medical, technical and competitive books. This library is convenient for those students who want to spend their entire day studying. Various competitions and learning events are conducted here. It's a must visit if you are into medical studies and is located near a market making it easy for readers to reach there.
Its membership is quite affordable too.
Timings: Mon-Sat 10am to 10pm.
Fifth Library to visit in Bhopal
Neetu Mehtani Memorial Library
It's a renowned place for competitive and self help books. This library is easily accessible and has a large variety of material too. Its charges are minimal as compared to the services provided and membership is easy to obtain. It has an appreciable place to study. The library offers quiet and calm environment. It acts as a great source of information for teachers, students and researchers.
Location: Bairagarh, Bhopal.
Membership fee: approx. INR 500 per month.
Timing: 9am to 8pm.
Sixth Library to visit in Bhopal
Chandana Book House
A great place for locals as well as tourists, this book house is located near Habibganj Railway station. This book house is a library too. It is a leading supplier of all kinds of books ranging from fiction, non-fiction, and medical, technical, competitive and management books. The seating facility may not be as good as others but the availability of a wide range of books under one roof definitely compensates for it.
Timings: Mon-Sat 11am to 8.30 pm
Seventh Library to visit in Bhopal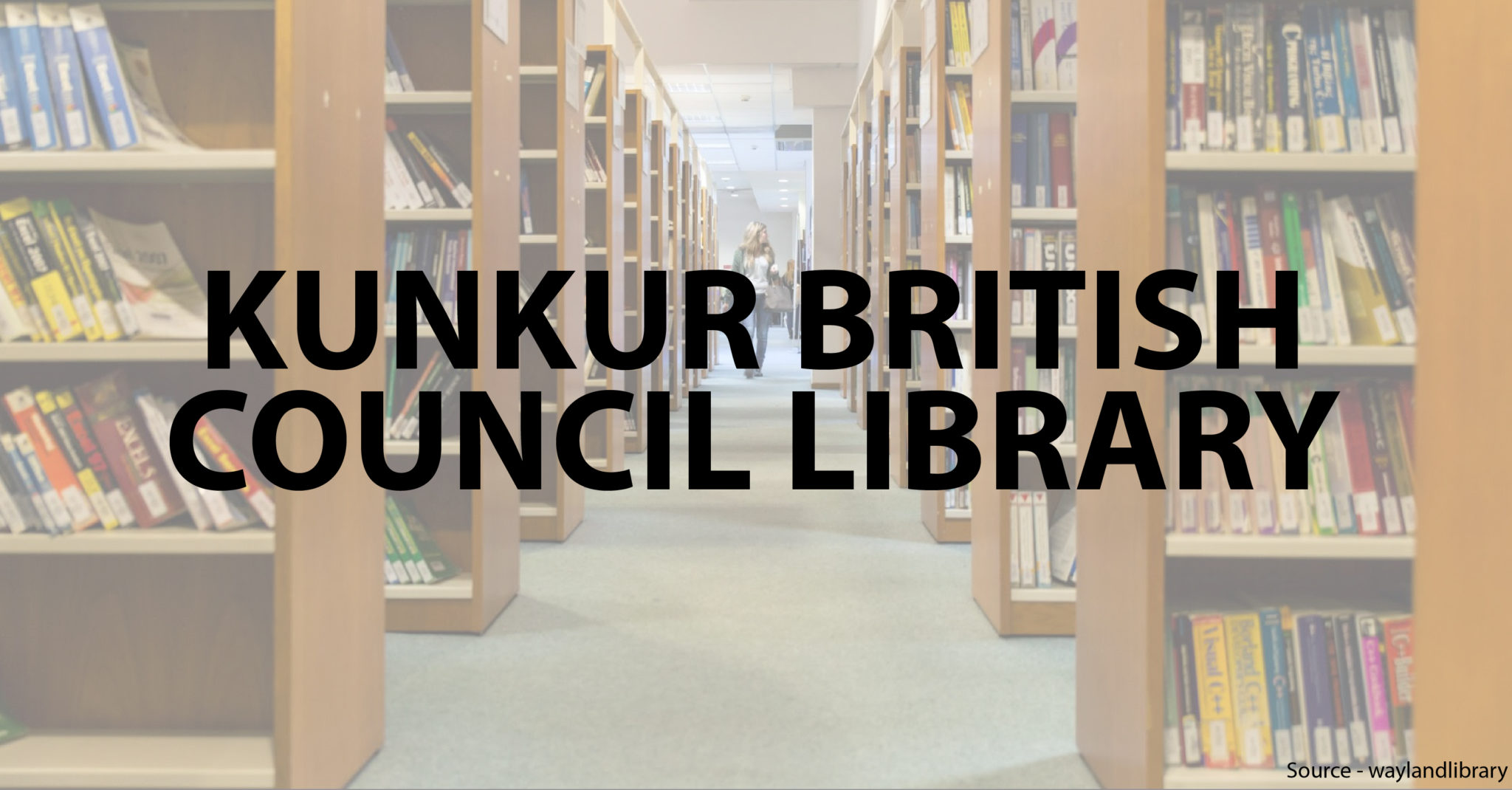 Kunkur British Council Library
It is a branch of the British Council Library. Becoming the member of this library may help you get access to thousands of books, magazines, newspapers and online support too. It promotes British culture and literature. There are various membership plans available and you can choose according to your needs and wants. Events like workshops, book launches by authors, book reading sessions and book clubs are organised for members and readers to keep them engaged.
Location: G.T.B. complex, Bhopal.
Timings: 9.30am to 6.30pm .
Eighth Library to visit in Bhopal
Aarshi's The Friend's Library
Started in 2005 and gained success shortly, this library is more of a reading space. It is a private library. You can sit here for hours studying and reading books. Good study environment is needed to study with full concentration and focus and this is exactly what it offers. It is quiet, comfortable and staffs are cooperative too. It has all essential services like drinking water and washroom facility. It has a good collection of competitive books. The large halls with good lighting make it an ideal place to study. You can access this place on all days of the week.
Location: M.P. Nagar, Bhopal.
Timings: Mon-Sun 8 am to 10pm.
Ninth Library to visit in Bhopal
Pradeep Library
It may be small but it is a treasure house for people who are fond of digging up things which are of a great interest to them. This forty year old library has books that are seventy years old or even older than this and can't be found online. It has a stupendous collection of books. It is quite famous in the city. Every bibliophile must visit this place at least once. Reading here is a good way to spend your leisure time.
Location:
31, Arera colony, Bhopal.
Timings: Mon-Sat 9.30am to 6.30pm.
Tenth Library to visit in Bhopal
Adyayan
This fully air-conditioned reading space situated at Obedulla ganj road. It has two halls with 70 seats in each hall. It has various facilities to cater to the need of readers like drinking water, washroom facility, etc. Adyayan is a perfect place to sit and study for your upcoming exams. Plus it's accessible on all days of the week.
Membership: INR 1350 per month with INR 1000 refundable.
Timings: Mon-Sun 8am to 10pm.