Top 10 Reading Libraries to Visit in Delhi
Love reading and searching for silent and peaceful places to get lost into your world of stories and realities? Here, I present top 10 libraries in Delhi for the readers who love reading and the non-readers, who want to fall in love with reading!
First library you must visit in Delhi
Delhi Public Library
The Delhi public library was started as a joint project by UNESCO and Indian government in 1951. With location at S.P. Mukherjee Marg, Opposite Old Delhi Railway Station, New Delhi-06, It houses more than eighteen lakh books, journals, periodicals and other such reading materials from all over the country. The library is well equipped with all modern facilities such as internet and it is very easy to obtain a free membership here. The library opens up at 8 am and closes as at 8pm. It remains closed on Sundays and is situated at an accessible distance from the Chandni Chowk Metro station.
Second library you must visit in Delhi
National Archives of India
The National Archives of India hosts a well maintained and fully air-conditioned library that features over 1,70,000 publications. You are more find plenty of research-oriented study materials catering the needs of the research scholars, government agencies, trainees, etc. Books and other text are provided by the library only for consultation, to be studied in the Reading Room. However, requests for photocopies are certainly entertained. The library remains open on weekdays between 9:30am to 6pm and remains closed on weekends. It lies close to the Central secretariat metro station. This library is located at Janpath, Rajpath Road Area, Central Secretariat, New Delhi-01.
Third library you must visit in Delhi
Central Library, IIT
The IIT Delhi library comprises of a central library plus 18 other departmental libraries. These libraries are carefully designed to collectively support the various extension and research programs and aid teaching facility of the institute. Besides the stupendous collection of engineering books, the library also thoroughly serves various other divisions. The Central Library is well integrated with a Libsys software package for a convenient multi-user library management supporting the in-house library operations. The library remains functional from 9 am to 9 pm and remains closed on weekends and holidays. It is quite close to the Hauz Khas metro station. This huge library is located in IIT Delhi, Hauz Khas, New Delhi-16.
Fourth library you must visit in Delhi
Delhi University Library System
This library is rapidly accomplishing the task of reaching out to a wider academic community. They have a subscription of about 63 supreme quality electronic databases that are made available via the campus network to the students and the faculties. Plus, it is also promoting the Open Access e-resources. DULS is also regularly conducting the innovative Information Literacy Programme (ILP) for the benefits of students, teachers and researchers. The library remains accessible between 8am to 8pm and remains closed on Sunday. VishwaVidyalaya is the nearest feasible metro station. It is located at Central Library, University of Delhi, New Delhi-07.
Fifth library you must visit in Delhi
British Council Library
The British Council Library promotes creativity and diversity of the British society and culture. The FCO (Foreign and Commonwealth Office) provides them with a grant-in-aid, plus they function with many other government agencies and departments. They have issued about 8 million books worldwide and dealt with approximately 2 million enquiries with respect to their libraries. They believe in promoting English language by building long term relations with many people across the globe. The library functions between 10 am to 6 pm and remains closed on Sunday. It can be accessed from the nearest Barakhamba metro station. It is located at 17 Kasturba Gandhi Marg, New Delhi-01.
Sixth library you must visit in Delhi
American Centre Library
The American Centre Library is an ideal place to gain in-depth information about the United-States and its policies with respect to the American Embassy mission for promoting mutual understanding and cultural information exchange between India and US. The library serves as a means of providing updated and most accurate information related to contemporary American society and policies, US economy, international affairs and other global issues. The library opens at 11 am and closes at 6pm. It remains closed on Saturdays and Sundays. It can be easily accessed from the Barakhamba metro station. This library is located at 24, Kasturba Gandhi Marg, New Delhi-01.
Seventh library you must visit in Delhi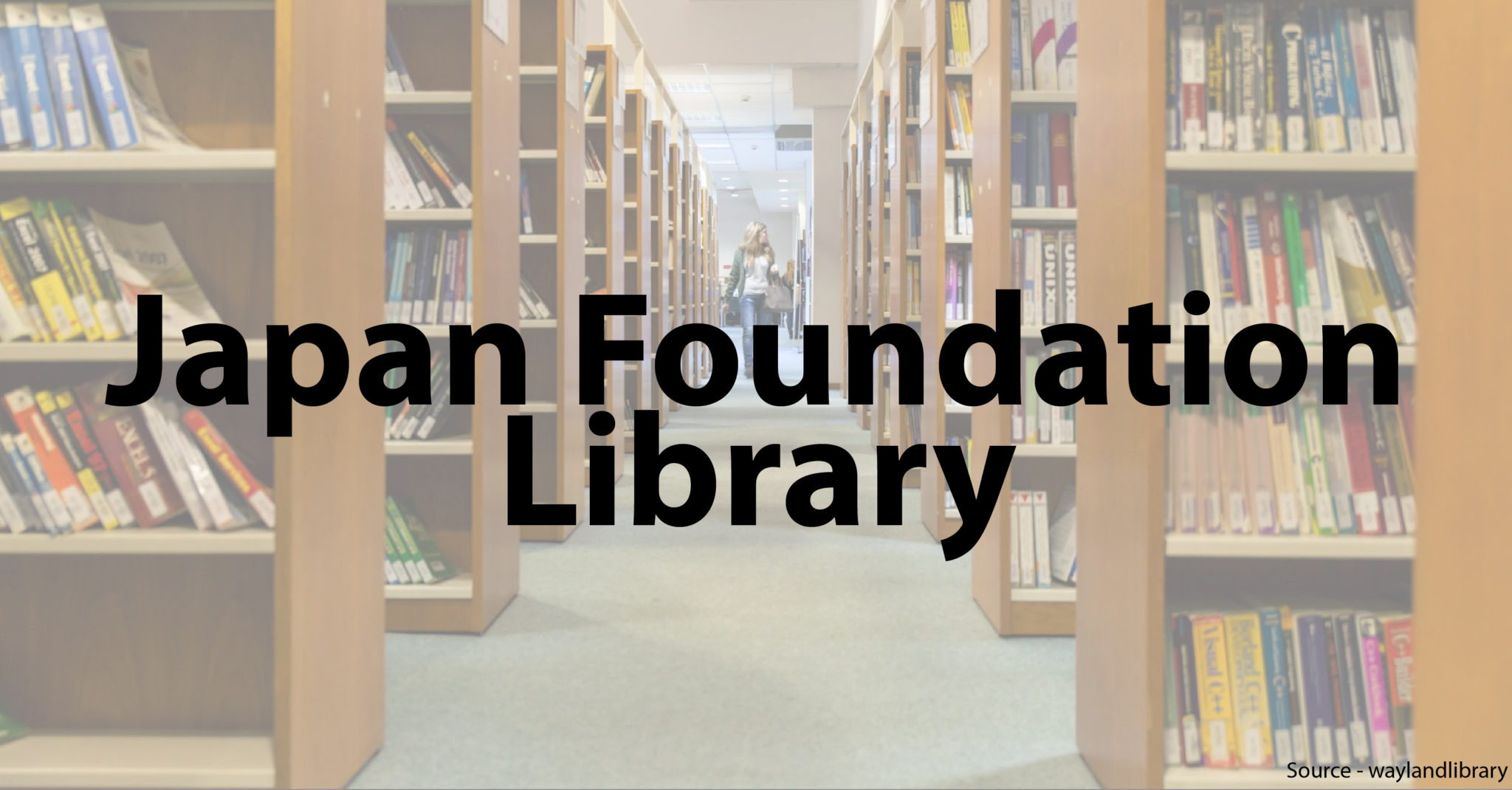 Japan Foundation Library
If you are a Naruto fan, then you are bound to squeal in delight at the Japan Foundation library that stocks the entire Naruto Manga series in English. There are books by other acclaimed writers too, so this is your chance to delve into the world of Manga like never before. Apart from this, they have books in Japanese but the fiction section does have some Murakami if you are so inclined. It is located at 5A, Ring Road, Lala Lajpat Rai Marg, Lajpat Nagar 4, New Delhi
Timings: Tuesday to Saturday from 11.00 am – 6.30 pm; closed on Sunday, Monday.
Eighth library you must visit in Delhi
Sahitya Akademi Library
Sahitya Akademi – India's National Academy of Letters – is an institution that promotes literature from India, both in Hindi and in various other regional languages. The library here is a goldmine for avid book readers, especially for those looking for regional and Hindi works. It also stocks a wide range of academic books on literary criticism, gender studies, and translation studies. For history buffs, the library has dedicated sections on books about and/or by Mahatma Gandhi, Rabindranath Tagore, and Sri Aurobindo. They have a decent collection of fiction in English as well. It is located at 35, Ferozeshah Road, New Delhi
Timings: 9.30 am – 6.00 pm; closed on Sunday.
Ninth library you must visit in Delhi
India Habitat Centre
This red-brick institution, designed by Joseph Stein, sits in the heart of the Capital and is home to the very modern (compared to the other libraries on this list at least, at least) Habitat Library and Resource Centre. While the HLRC has been designed to encourage readers to incubate their ideas; it's worth heading over here to explore their collection of books on Delhi, design, and architecture. It is located at  Lodhi Road, Near Airforce Bal Bharati School, New Delhi
Timings: 10:00 am – 6:00 pm; closed on Sunday.
Tenth library you must visit in Delhi
Nehru Memorial Museum and Library
This collection of charming colonial structures has been home to some illustrious men, including the British Armed Forces chief, and after independence, Jawaharlal Nehru. Now the buildings house a museum and library dedicated to India's Independence movement and is a leading centre for information on Nehru, his mentor Mahatma Gandhi, as well as other freedom fighters. So, if you're a history buff, Nehru fan, or just plain curious, you know where to head. Of course, as the library has grown in size, new buildings have been built to house books.
Where: Teen Murti Road, Teen Murti Bhavan, New Delhi
Timings: 9:15 am – 5:15 pm; closed on Monday.