What is Artificial Intelligence!
It is basically a wide-ranging branch of the IT sector concerned with building all the smart machines capable of performing tasks that typically require the main human intelligence.
AI is a topic under science with multiple approaches, but advancements in machine learning and deep learning are creating a great shift in virtually every sector of the tech industry in artificial intelligence.

AI is mainly about building machines that are intelligent!
However, there are many students who show a great interest in the topic of artificial intelligence!
There is a list of Top 7 Training Institutes Of Artificial Intelligence In Pune below!
TIPS TO HELP YOU CHOOSE FROM THE TOP 7 ARTIFICIAL INTELLIGENCE INSTITUTES IN PUNE
When a student tries to find out about a particular training institute, there are many factors which they come across.
These factors cannot be ignored.
Location:
This is a big factor when it comes to students who come from different and far states to learn about artificial intelligence.
All the institutes in our Top 7 training institutes of artificial intelligence in Pune are accessible by all means of transport.
Fees:
Artificial Intelligence is in great demand today!
Also, many of the training institutes charge a great amount of fee.
But, all the top 7 training institutes of artificial intelligence in Pune charge very less and reasonable amount and give the best outcomes possible!
Rank 1: Technogeeks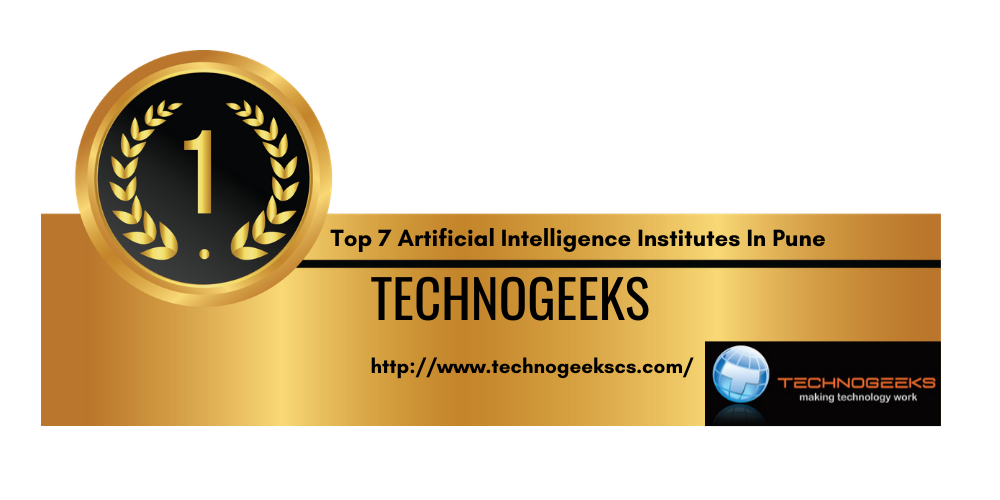 Technogeeks is one of the top 7 training institutes of artificial intelligence in Pune!
Firstly, it has a total of 83% response.
Secondly, this institute provides an equal and full opportunity to everyone with an environment Comes to Learn and Go to Lead!
Also, this is one of the best training institutes in Pune.

Their unique and simple work culture has full creativity and teamwork, and also they encourage their employees to keep up a healthy work and also a life balance.
Also, they frequently update their employees with new technologies that can help them to learn more and more details.
They also conduct online classes and lectures for the students, so that they achieve success at every level in their life!
Contact:
3rd Floor, Plot 7, Commonwealth Society Opposite Aundh Telephone exchange Landmark: Gaikward petrol, Aundh, Pune – 411007
contact@technogeekscs.co.in
http://www.technogeekscs.com/
Rank 2: APG Learning
APG Learning has a 50% response rate.
This institute learning began operations in the year 2013 with a mission to upskill and also educate students and ensure sustainable socio-economic development.
Also, with an alumni of over 1,00,000 worldwide and successfully conducting hundreds of short term programs, and long term courses.
However, it is located in such a place that it can be accessed using all the transport modes!
Contact:
No.82/1A & 83/1A, SIILC Sakal Nagar, Gate No.1, Baner, Aundh Camp, Aundh, Pune – 411007
contact@apglearning.in
https://www.apglearning.in/
Rank 3: Soc Softech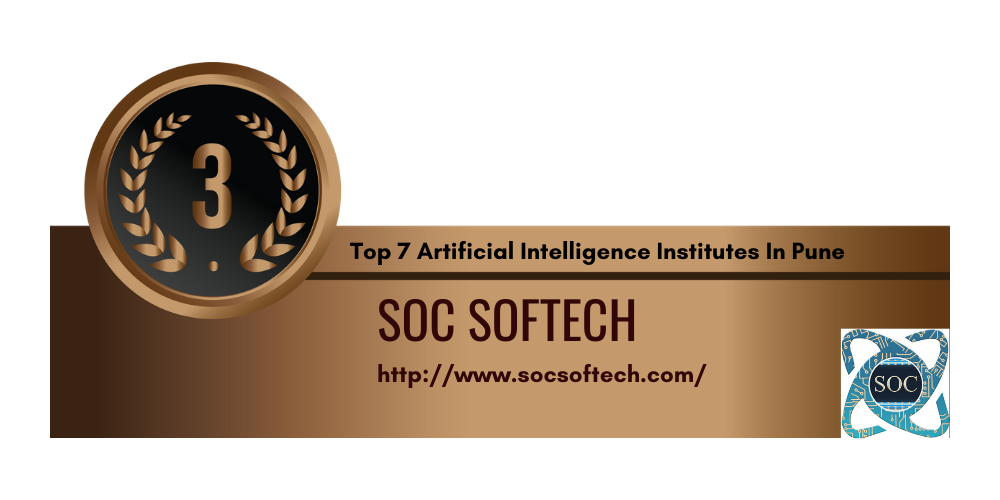 Soc Softech training institute has 83% response and an experience of 2 years.
The excellent training methods prepare students for the job market in the artificial intelligence field.
In addition to the best technical training that they provide, they also prepare all the candidates for a personal interview.
This team believes that training is an art and it should be provided by the best creative and technical expert.

It provides the best training in artificial intelligence.
Also, they offer training and internships in projects on artificial intelligence, machine learning, and also data science.
At SoC Softech Training, they believe it is important to provide high-quality, modern classroom training for future graduates and also the talented professionals to keep them in top shape as the needs of the competitive market change in every field.
They provide the detailed study material for the students to refer at home!
The fees they charge are also very less as compared to the other training institutes.
Contact:
socsoftech@gmail.com
http://www.socsoftech.com/
Rank 4: 3RI Technology
3RI Technology is also one of the top 7 training institutes of artificial intelligence in Pune.
This Technology is a Leading Training Provider for all the Software Development Courses since 2010.
Also, it is one of the best Training Institute which provides High-Quality Industry Level Training with all the Real-Time Projects.
This training institute is a certified institute with all the experienced faculties.
Contact:
3rd Floor, "DurgaShankar", Shubham Hotel Lane, Deccan Gymkhana, Pune – 411004
hr.rupalis@gmail.com
https://www.3ritechnologies.com/
Rank 5: Codec Networks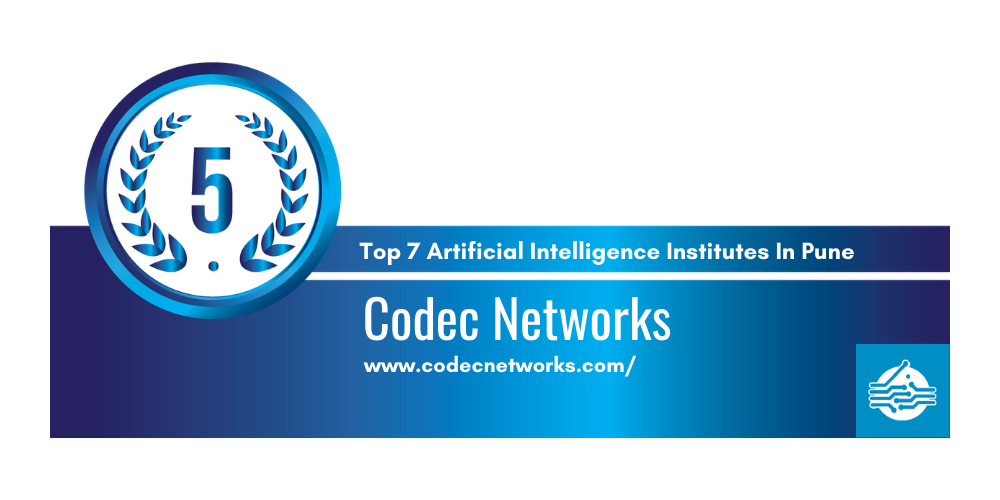 Codec Networks is one of the popular training institutes in Pune related to the subject of artificial intelligence!
Leaders in providing all the Information Security Training and other also the Technical Training to corporates and young budding technocrats with a class apart big experience by industry experienced Subject Matter Experts in this evolving world of technology as per all the market demands.
The fees that they charge is also very less and reasonable as compared to the other institutes in Pune!
Contact:
House No. G 001, Tower 10, Unitech Horizon, , Pi, Greater Noida – 201308
piyush@codecnetworks.com
https://www.codecnetworks.com/

Rank 6: Radical Technology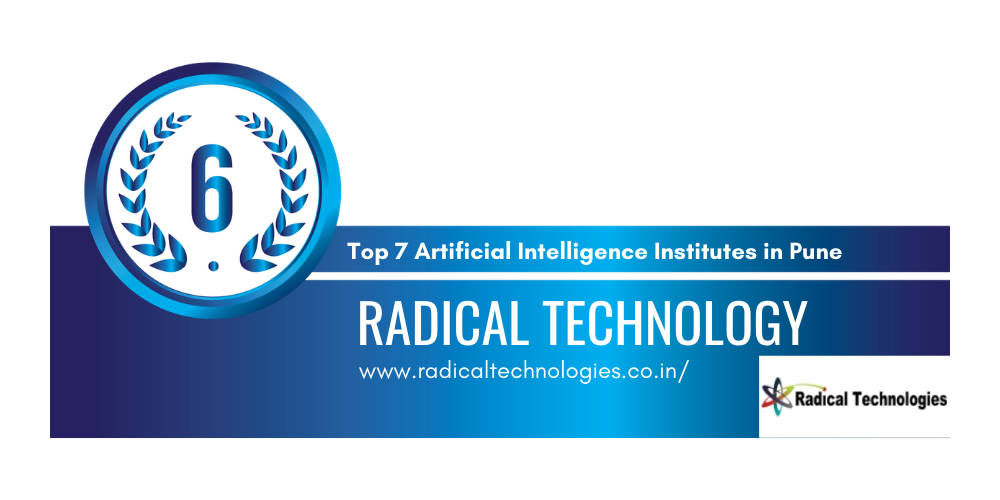 Radical Technology has a response rate of 50%!
It is a recognized leader in the training of Administrative and also the software Development courses since 1995 to empower IT individuals with competitive advantage in IT sectors for artificial intelligence.

Also, these Technologies dedicates itself to simplify the technology trends which lets students stay focused on the new cutting-edge technologies and not waste the valuable time sorting through the how-to's and what's new every time!
Also, the company continues to launch new technologies that set Radical Technologies apart from its competitors in all the ways.
Contact:
Radical Technologies Office no 9 Trade Field Building Aundh, Aundh, Pune – 411007
training@radicaltechnologies.co.in
http://www.radicaltechnologies.co.in/

Rank 7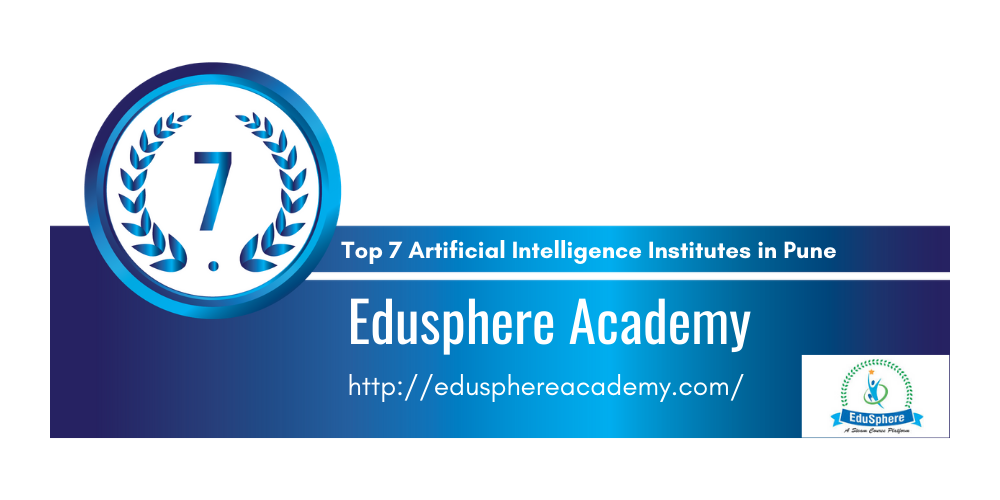 Edusphere Academy has a 73% response rate!
It is one of the top 7 training institutes of artificial intelligence in Pune!
They are a team of 10+ years of experienced IT professionals providing training on all the latest cutting-edge technologies.
The fees that they charge is very less as compared to the other training institutes.

It is located in a very comfortable place such that it is very convenient for the students even from outside the city to travel safely!
They have the experienced and the certified faculties in their institute!
Contact:
N-411, Mega Center, Magarpatta Corner, Hadapsar, Pune – 411028
eduzphere.academy@gmail.com
http://edusphereacademy.com/
Learn Artificial Intelligence
Learn Artificial Intelligence with WAC
Other Skills in Demand