Best IAS Coaching in North Delhi
Coaching is needed to do this where you will get proper guidance for success. Here are some Best IAS Coaching in North Delhi.
IAS is the future of hard work and Commitment. Indian administrative service is the dream government job that everyone wants to serve our nation India.
Some of the Best IAS Coaching in North Delhi
KSG IAS Academy
Vajirao Institute
Chanakya IAS Academy
Elite IAS Coaching
ALS IAS
Best 5 IAS Coaching in North Delhi
1. KSG IAS Academy
Khan IAS Coaching has a motive in supporting students and helping them crack the UPSC exam. They believe in indulging completely with the student and motivating them to reach the zenith.
The academy aims to deliver more civil servants to our country in order to maintain the smooth functioning of this huge democracy. They provide civil services coaching with the most upgraded syllabus and teaching techniques. Their test series have made them the top IAS coaching in Bangalore. The classes are in English Medium.
IAS courses Offered:-
Address: 2521 Hudson Lanes, Vijay Nagar, Kingsway Camp, Delhi, India – 110009
Contact Number:- +91 11 45552607/8
Website:- KSG IAS Academy
2. Vajirao Institute
Vajirao IAS Academy is among the Best IAS Coaching in North Delhi. Because the faculty members, as well as trainers, train their aspirants with the latest technology and with interesting teaching methods.
They prepare their students for the civil service examination at multiple levels- Preliminary test, Mains examination and personality test. IAS academy is professionally managed and directed by a board of directors.
IAS course details:-
Address:- 19/1A Shakti Nagar, Nagiya Park Near Delhi University,
New Delhi – 110007 (India)
Contact Number:- 011 4254 7314
Website:- Vajirao Institute
3. Chanakya IAS Academy
This institute of the Best IAS Coaching in North Delhi. They examine each and every aspirant according to their learning power and intelligence. Then they guide aspirants to overcome his/her weaknesses.
IAS course details:-
Address:- Chanakya IAS Academy, North Delhi Centre, 1596, Outram Lines, Kingsway Camp, Next to GTB Nagar Metro Station Gate No 2 Delhi-110009
Contact Number:- 073037 63213
Web: Chanakya IAS Academy
Email: enquiry@chanakyaiasacademy.com
4. Elite IAS academy
Elite IAS Academy is Facilitated by Kiren Rijiju, (Union Minister of State for Home Affairs of India) for providing quality IAS coaching in the field of Civil Services preparation.
The institute was founded by Mr Bibhash Sharma in 2012. He is one of the most renowned teachers of Sociology & has the reputation of producing hundreds of successful Civil Servants.
IAS course details:-
Address:- A-1, Chandra House, Top Floor, Opp. Icici Bank, Mukherjee Nagar, New Delhi, Delhi 110009
CONTACT NO- 070652 02020
Website:- Elite IAS Coaching
5. ALS IAS Academy
ALS IAS Academy is one of India's best institution established with the aim to initiate, empower and enable aspirants to grow up to be extraordinary Civil Servants. They invite aspirants who are prepared to interface their experience and diverse backgrounds with our high-end educational programs. They are devoted to their goal of transformation into a developed personality, students who are prepared to face not only competitive examinations but also succeed brilliantly in modelling their respective career paths and to grow up to be super citizens of the world.
IAS course details:-
Address:- B – 19, ALS House, Commercial Complex, Mukherjee Nagar, Delhi, 110009
Contact Number: 099993 43999
Website:- ALS IAS Academy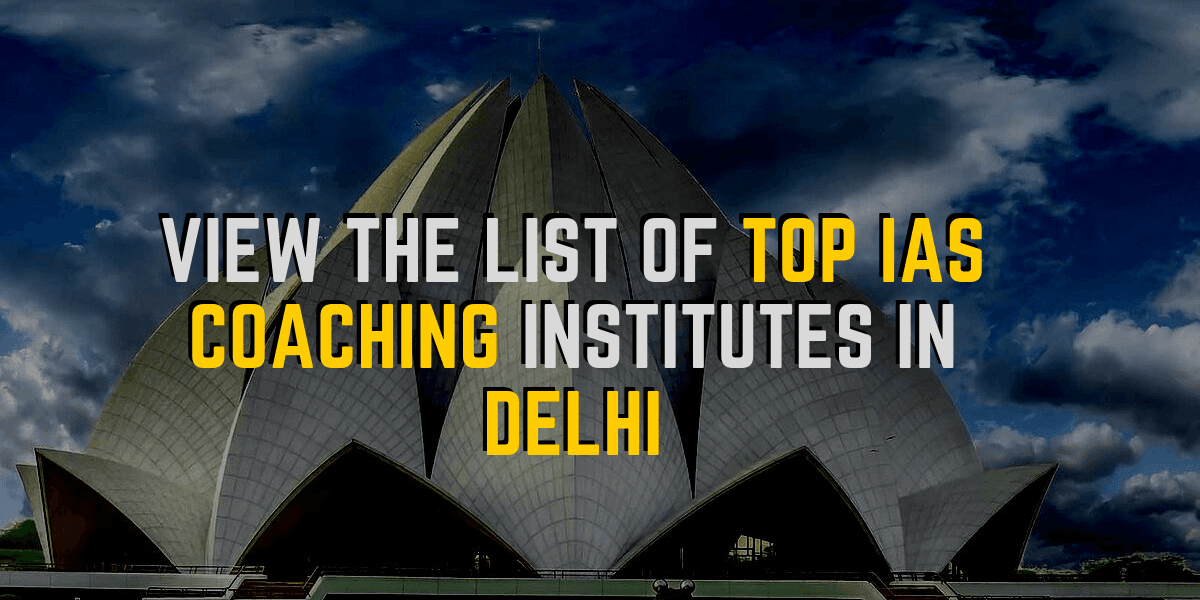 List of Top IAS Coaching Institutes In Every City