Top IAS Coaching in Mukherjee Nagar is an article drafted and crafted by WAC's Research team as more and more students are finding Professional Training in order to crack the UPSC exam with the best marks possible. Getting into the best UPSC Coaching can give any student an edge over others and it is really beneficial for any student to join the top IAS coaching in Mukherjee Nagar in Delhi.
About Mukherjee Nagar – Hub for IAS Coaching in Delhi
Mukherjee Nagar is a place in northern Delhi. It is located near GTB Nagar Metro Station. It is most prominently known as the commercial location of hundreds of private institutions that provide coaching for UPSC and SSC entrance exams.
It is considered one of the two hubs of coaching institutes in Delhi, the other being in Rajendra Nagar, Delhi. Unlike other big players in the industry of educational coaching in India, which prepare students for admissions in institutes for higher education, most institutes in Mukherjee Nagar are government job oriented.
For the past 2 years, Mukherjee Nagar has been experiencing a decrease in the influx of students. Big Players of the region, including 'Paramount Coaching' and 'KD Campus' are experiencing a decline in business. Many of the institutes and "star faculties" have switched to either freelancing or online mode of teaching.
The main reasons behind this trend in recent years are the land ceilings by Delhi Government, 2016 Indian banknote demonetization and prolonged court cases regarding CGL exams since 2013.
The Other Subsidiary Businesses Associated
The other subsidiary businesses associated and dependent on coaching industries have also felt the impact and have led to an increase in unemployment in teachers and staff alike. These subsidiary businesses include paying guests, brokerage and book shops.
On the contrary, there is one branch of the business that bloomed. This includes online test-series, Youtube channels, live-classes, and other learning management systems.
This encourages cheaper/free education and resource material for students. However, unlike classroom courses, as accountability is virtually missing in these new emerging modes of knowledge transmission, it also leaves the students prone to inaccurate information and/or non-directional preparation.
---
List of Major IAS Institutes in Mukherjee Nagar (not Ranking-Wise)
Dikshant IAS Coaching
Strategy IAS Academy
Samudra Solution IAS Academy
Discovery IAS Academy
Synergy IAS Coaching Institute
Evolution IAS Academy
Drishti IAS Academy
Other Important Lists of IAS institutes in Delhi
IAS Coaching in Munirka
Best IAS Coaching in North Delhi
Top IAS Coaching in West Delhi
Best IAS Coaching Institutes in Central Delhi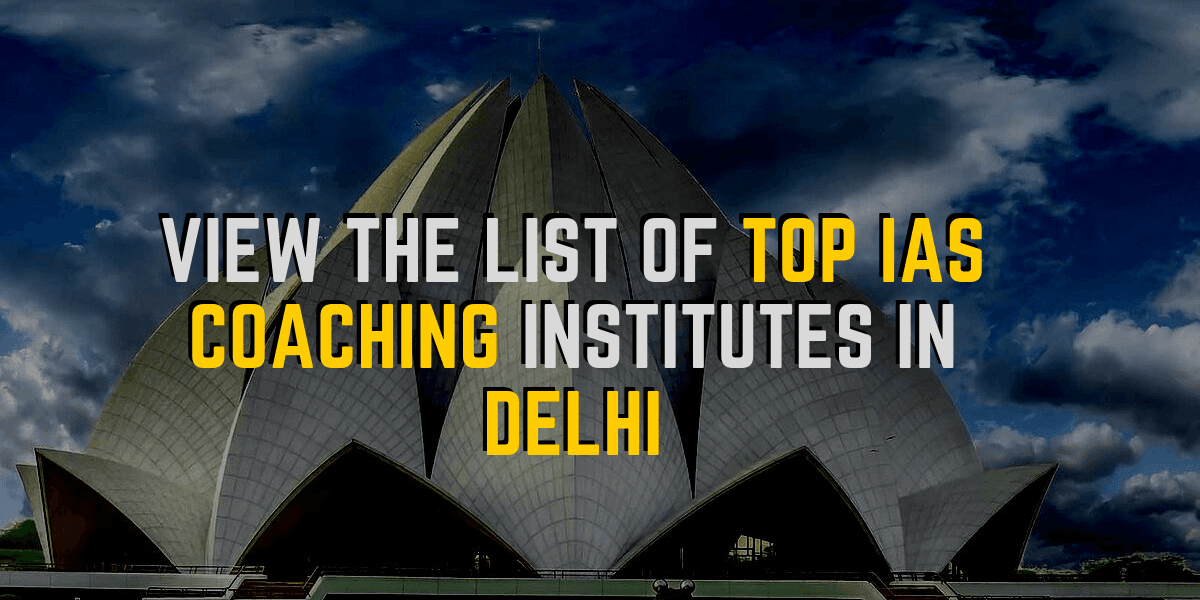 List of Top IAS Coaching Institutes in Different Indian Cities
More Frequently Asked Questions About IAS Coaching