Dropping out of college is one move most of us cannot even think about. I mean, how would we get a job? Will we even be successful? Would we be able to make it big? These questions start racing through our minds. And of course the all time famous "Log Kya Kahenge?" always keeps us from taking this move. But what if I tell you, there are people who have taken this unconventional path and have attained stardom?
Here is a list of 5 Bollywood Celebrities Who Dropped out of college and Made it Big!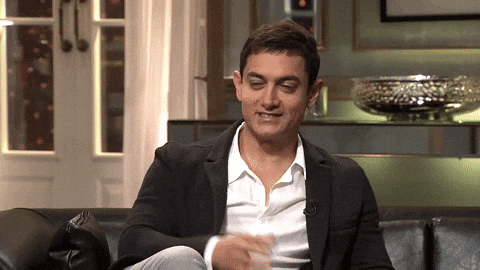 Aamir Khan a.ka. Mr.Perfectionist always thought attending college was a "waste of time." It wouldn't come as a surprise to you, when you figure out that this eye-candy dropped out of college. In the 80's Aamir decided to dive into the field of acting and managed to catch everyone by surprise by giving his first Super-Hit film. He was always dedicated, hard working and relentlessly worked towards his goals which is why he knew that college was not a place for him.
Former Miss Universe, Aishwarya Rai Bachchan is a perfect example of beauty and brains. The green eyed beauty was honoured with the title of the most beautiful woman in the world and continues to astound us with her beauty. But that's not the whole story. This mesmerizing Bollywood queen was studying architecture but soon decided to drop that and pursue a career in becoming an iconic celebrity.
Sallu Bhai always had a reputation for breaking the rules. Although he studied in Scindia School in Gwalior, Salman never really finished his education there. He returned to Mumbai and decided to complete the rest of his academic education from St. Stanislaus High School, Bandra. Post that he joined Nationals College, but dropped out when and turned his attention to acting. [mailerlite_form form_id=1]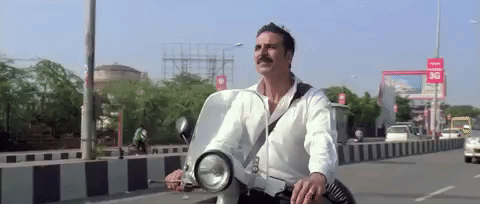 Akshay Kumar began his career as a stunt man, after which he got recognized in the industry. He joined Guru Nanak Khalsa College located in Mumbai, but never really got to completing. Fate had a completely different plan for him.
This slender beauty created a wave of awe when she entered Bollywood with her debut film, Om Shanti Om. But little did we know that she was studying in Mount Carmel College in Banglore, but left everything as soon as she relaized her dream of becoming a Bollywood babe. Although their unconventional stories might give you goose bumps or create in you a strong urge to go to your college principal and say "I QUIT, refrain from doing it. These celebrities surely made it big. And their stories are awe-inspiring, but its not necessarily the path for everyone. If you do want to idolize these celebrities and shadow their behaviour, then I would suggest you to absorb their qualities like hard work, persistence and the desire to achieve their goal! You will undoubtedly reach where you want to! Read Next –
5 Types of Professors You Will Find In Every College